June 13, 1998
Coach John seems to be amused by something.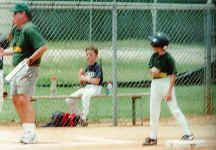 John is one again at third base. He again heads for home in the third picture.
Ken puts a big "grunt" into his swing.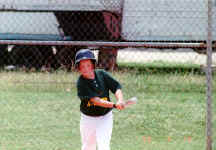 Alexander takes a big swing. Unfornunately, my next two photos are identical.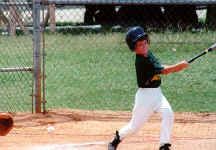 John gets ready for the next batter.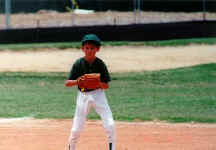 Alex rounds third base. Coach John shows us his best "I'm bad" pose.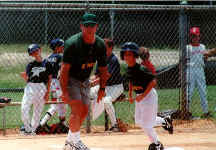 Alex closes out this role of film with a slide into home.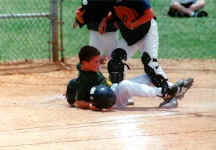 Back to Hornets Baseball.