June 9, 1998
This game started out with a pep talk from Coach Lombardi. Rusty listens in.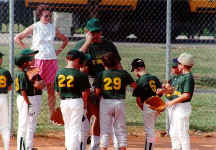 Richard is once again my first target followed by Alex with a huge swing that misses the target. John displays his best Mickey Mantle form.
I think the next photo is Scott. What is Alex doing behind the backstop. Does he not realize that I am always watching????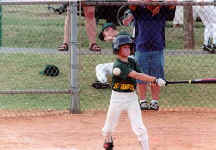 Luke takes a swing here.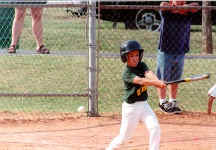 I think Alex is making the play in the photo below. I think Kyle is telling Mike that he should have had it.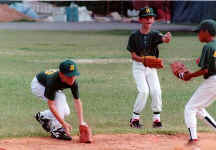 Kyle and Alex step up to the plate.
The next two are both Richard.
Alex crosses third base and heads for home. Coach John tries his hand at hitchhiking.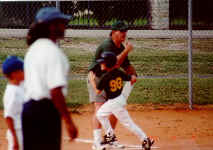 Mike made two great plays at first base. The second one is a really nice photo.
John takes a big swing.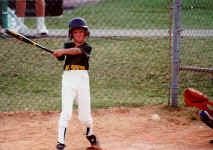 After the game, I was able to catch Beth in this very rare and unusual photo opportunity.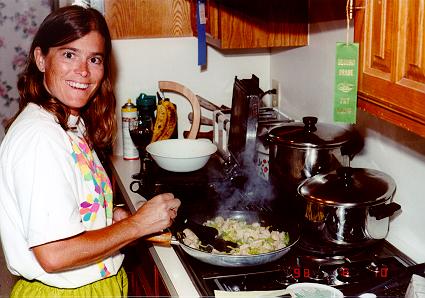 Back to Hornets Baseball.