July 5, 1999 at Universal Escape
(Click on the individual photos to see the full-size versions)
In the second and third photos Lesia and Andrea pose with Andrea's cousin Angie. (Lesia is wearing sunscreen on her part. She is not doing a skunk imitation.)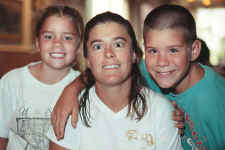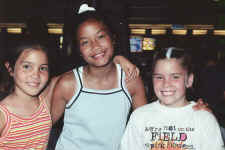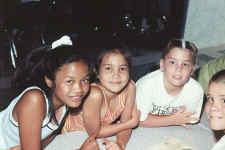 Beth and Diane are talking about soccer.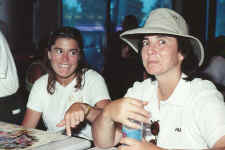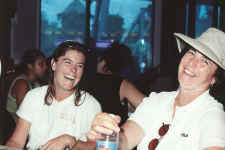 This is Andrea's cousin Justin.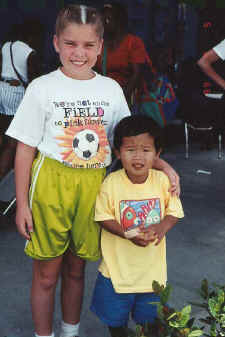 These next two photos were somewhat difficult as I was trying to get the roller coaster in the background. It was really moving.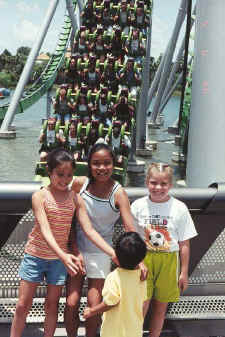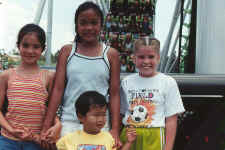 Here we see a little trick photography as Andrea, Alex, Lesia, and Angie get pulled by Marmaduke. (I needed a wider lens! We're just gonna have to go back so that I can get this photo right.)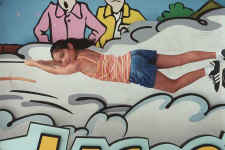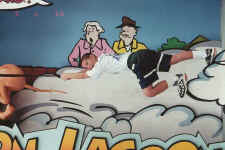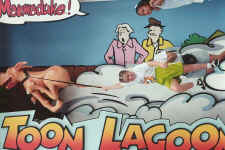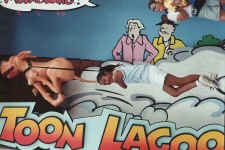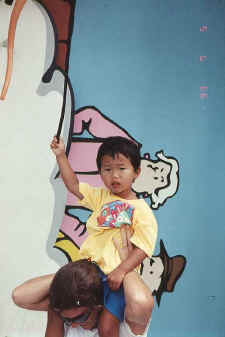 Here we see Andrea's Uncle Minh and her brother James.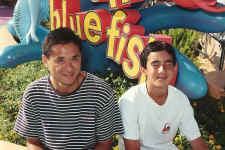 Nice shot of Minh and Justin.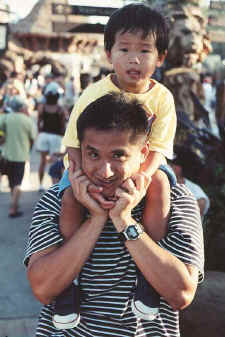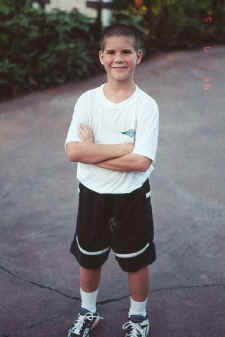 And finally we see Andrea's grandmother in a photo. To bad my flash did not fire.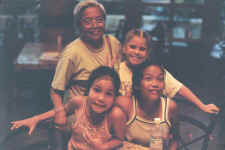 Return to Orlando Vacation Page.