July 6, 1999 - First Day at Sea World
(Click on the individual photos to see the full-size versions)
We started out at the dolphin show. I only had a 50mm lens with me but I was still able to get a few nice shots. I can't imagine the grief I would get from Beth if I were to walk around Sea World all day caring a 300mm lens. (But wait till next time.)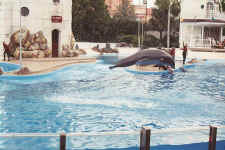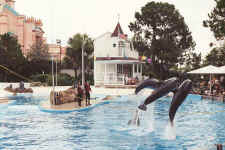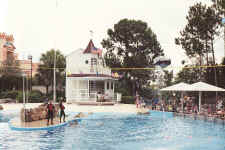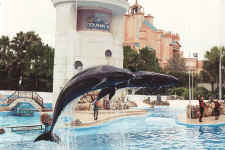 This was at the Sting Ray feeding pool.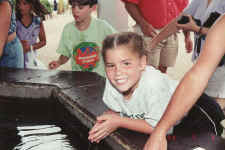 This was our first stop at the dolphin petting and feeding pool. We were only here for a few minutes because we had to get to the Shamu show. I knew we would have to come back. (What a photo opportunity.)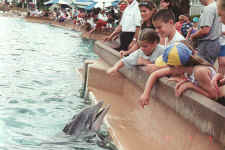 Back to the dolphin pool. A photographer's delight.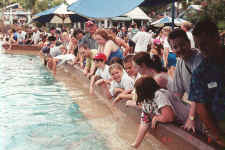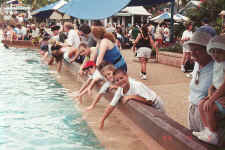 These dolphins are either very photogenic or they thought my camera was a sardine.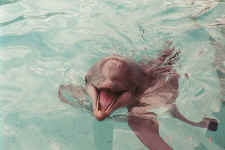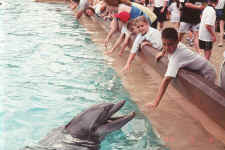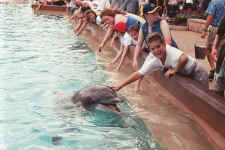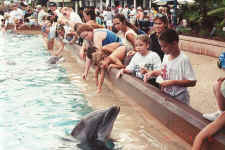 I was actually a little disappointed that I did not get better shots. I thought this was the best one.