July 8, 1999 - Magic Kingdom
Doug even takes photos while waiting for the bus.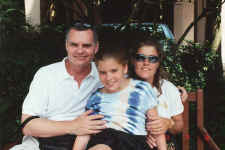 Beth gets the same gleam in her eye whenever she takes aim at me.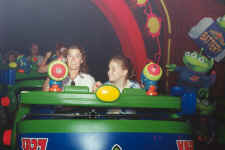 I think we need to get a set of these for use at home.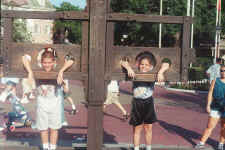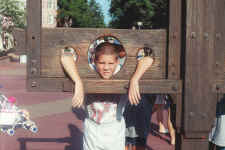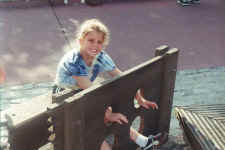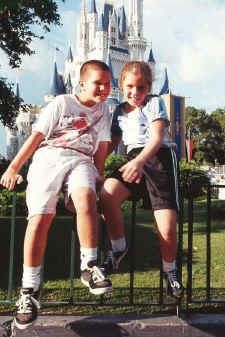 The smiles lasted all day long including the late bus ride back to the hotel.