Plano Labor Day Tournament
D'Feeters 89 v Solar (September 2, 2000) - Page 1
(Click on the individual photos to see the full-size versions)
This was not a good photo day for Doug. Given all of the opportunities I have to take photos at soccer games I think I may have to force myself to only go to games played on fields that are properly designed, i.e. run north and south. These lousy fields in N. Texas that run east and west just kill photographers with the shadows.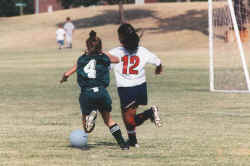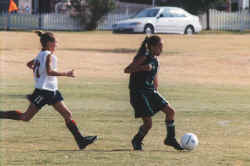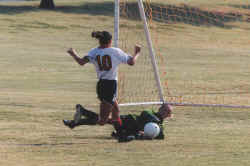 I think this may be my best photo of the game.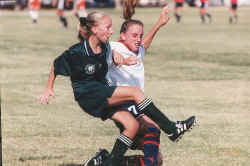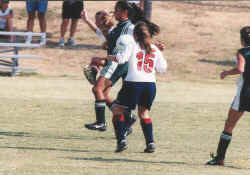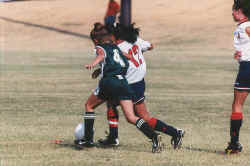 Click on the links below to see the rest of the photos.
Roll 1 Roll 2 Roll 3 Roll 4 Roll 5
Back to the D'Feeters Photo Page