D'Feeters 90 v Texas Comets/Red (August 7, 2000) - Page 1
(Click on the individual photos to see the full-size versions)
Boy howdy, did 'ol Doug ever do a double-take when he first looked at the Texas Comets-Red sideline. I thought Bruce Willis had quit his Hollywood career to coach the Comets.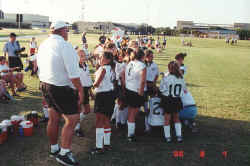 Anatoly is also quite animated at game time.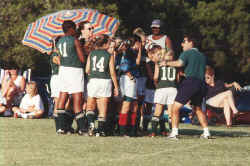 Natalie makes the save and punts away.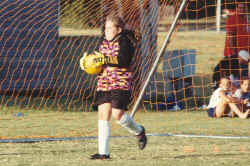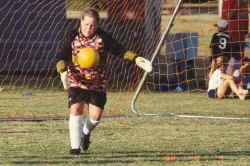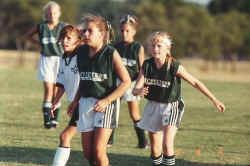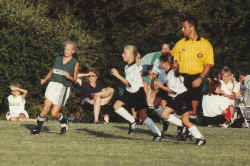 Click on the links below to see the rest of the photos.
Roll 1 Roll 2 Roll 3 Roll 4
Back to the D'Feeters Photo Page