Hornets
DNSA Four on Four Tournament
February 12, 2000
(Click on the individual photos to see the full-size versions)
The first game was against Wild Bunch. This may have been the girls' most impressive game of the day. They got off to a slow start trailing 2-0. Then they figured out how to play this style of soccer and went on to win 4-2. (What do you mean "figured out how to play this style of soccer?" Well, I think it took them a while to realize that the field was too small to use their normal soccer techniques. Specifically, the game was just too fast to dribble at all. Second, using the short field you had to shoot the ball at the goal quickly upon crossing mid-field.)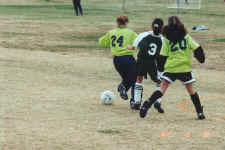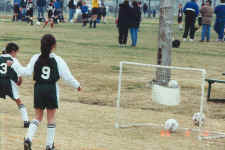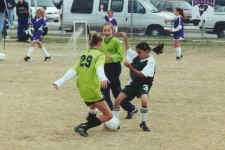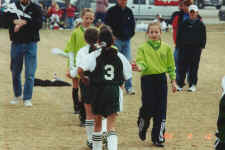 The first game was also the only game in which I was able to take any photos. It was just too fast and too thrilling to keep my eyes inside the camera.
The girls gave me a great shot before their second game against the Purple Stars.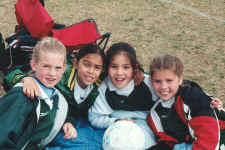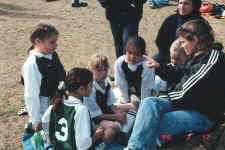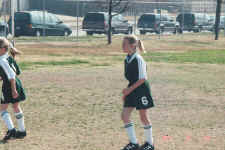 Notice all of the photos taken at their third game against the Burn: one shot during the game and the rest during the shoot-out.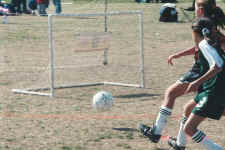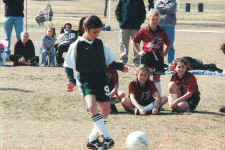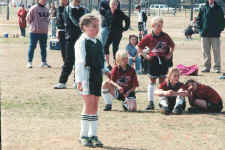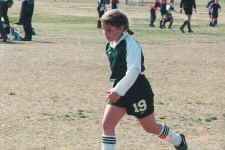 After their third game Lesia and Hilary pose with the Dallas Sidekicks' Tatu.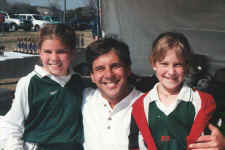 Here are just a few photos from the championship game.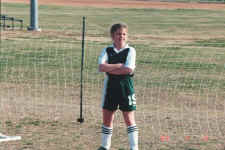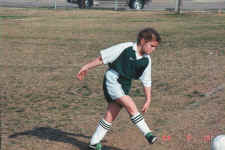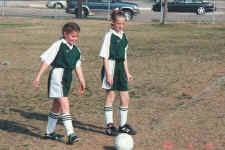 Lesia and Andrea are also posing with their prizes for winning the design contest. Andrea won first place and gets a limo ride and tickets to the Sidekicks opening game. Lesia came in second and received a Sidekicks soccer ball.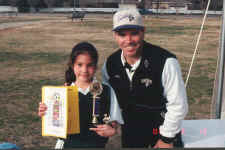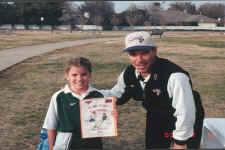 Back to the Outdoor Hornets Home Page.