Hornets v Rockets
Sunday, February 27, 2000
(Click on the individual photos to see the full-size versions)
The Hornets were severely short-handed with many of the players participating in a basketball tournament. The eight players on hand all had to play the entire game with no substitutions.
I actually went to the basketball game so I arrived late. Actually, I arrived just in time to watch Lesia break the 0-0 tie. Lesia blasted it from quite a distance..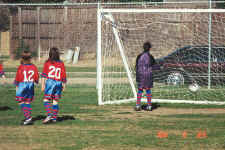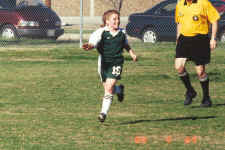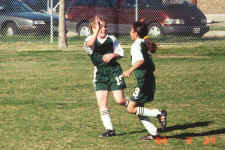 Here is Grace's goal. What a scorcher!!!!!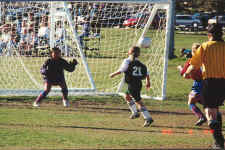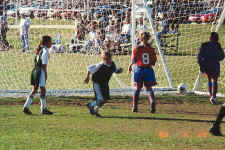 Looks like the entire team needed to guard Lindsay S. But she was able to pass it over to Lindsay W. for the goal.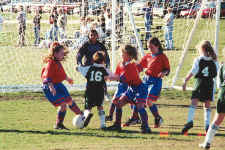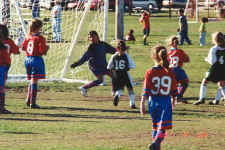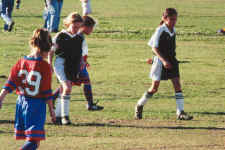 Back to the Outdoor Hornets Home Page.