Dinner at Charlie's April 28, 2001
Click on the individual photos to see the full-size versions.
Charlie insists that Marcella is holding two dogs. I am not convinced they are not hamsters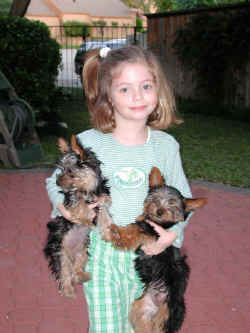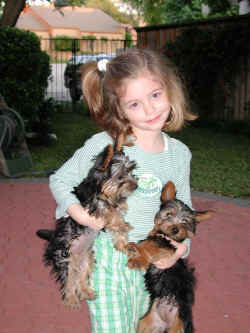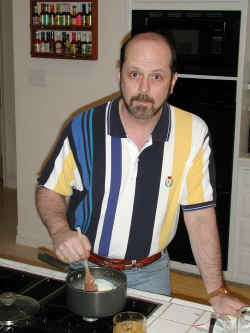 What do you suppose Charlie is trying to describe?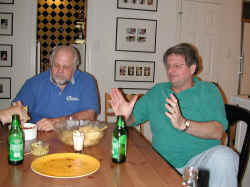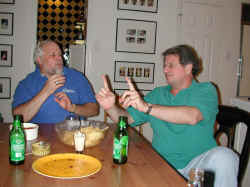 Hey Charlie, just in case you were wondering why your dogs were so sick Sunday morning..........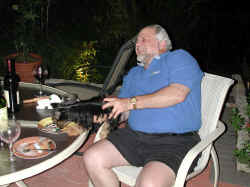 In case anybody is interested, I was using a Nikon Coolpix 990 digital camera.
Back to douglasfejer.com