Comets v Mighty Diamonds - Friday, April 13, 2001
(Click on the individual photos to see the full-size versions.)
Laney shows off her teeth. (Laney is in blue.)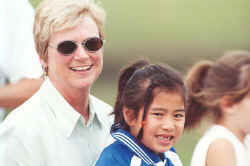 These look like some dance moves.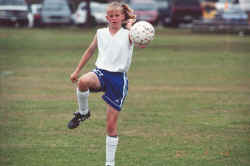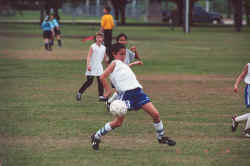 These shots were taken following the penalty kick that went into the goal that was not ruled a goal.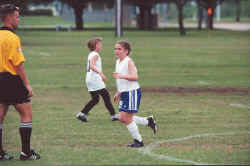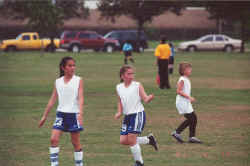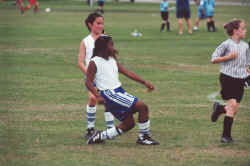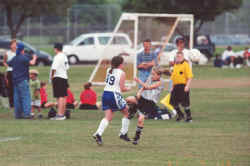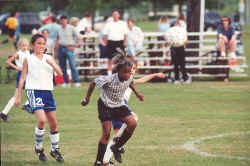 Back to Comets Home Page