New Frontiers San Antonio, Texas October 2002
(Double-click on the individual thumbnails to see the full-size photos)
(These photos are best viewed with the monitor set to 1,280x1024)*
These first few shots were taken at the cocktail party on Wednesday night, October 9, 2002.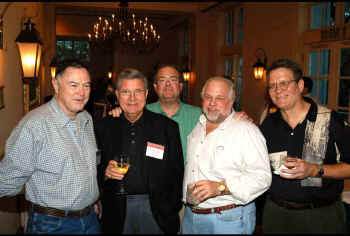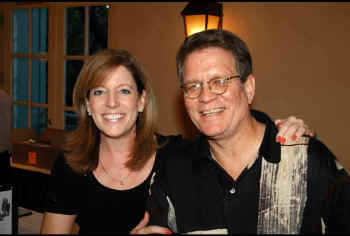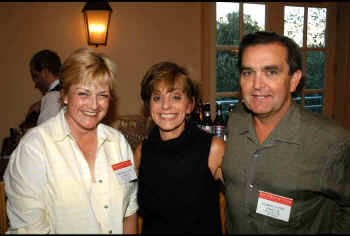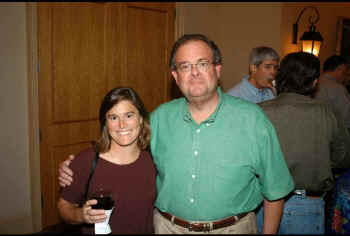 Here are a few shots from the first session on Thursday morning dealing with pre-nuptial agreements.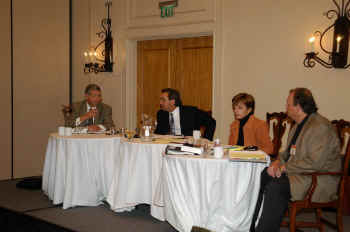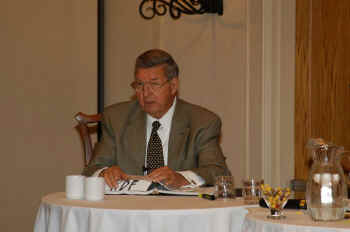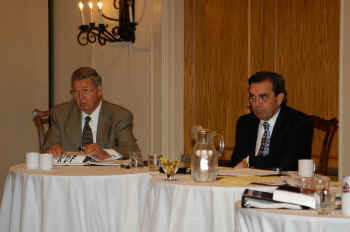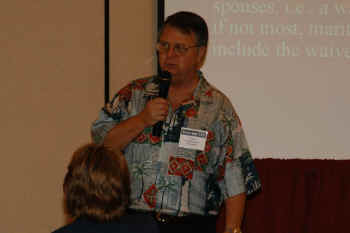 The next presenters could not wait until it was their turn.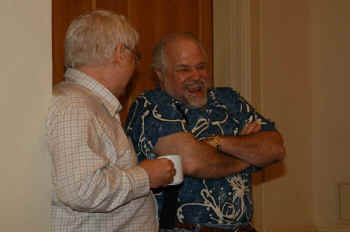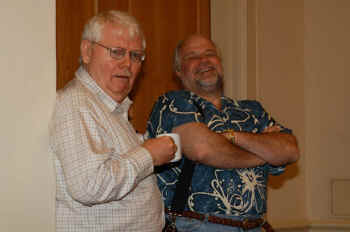 This session dealt with miscellaneous property issues.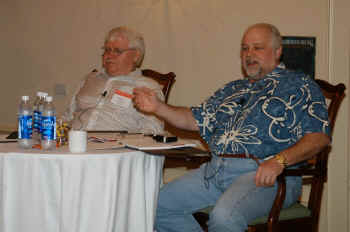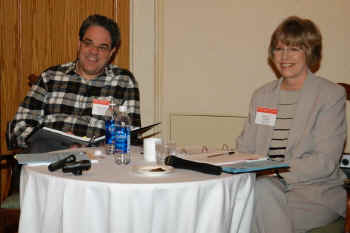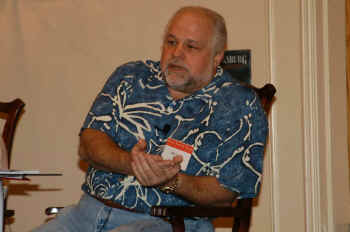 I think Jim was discussing the economic contribution statue.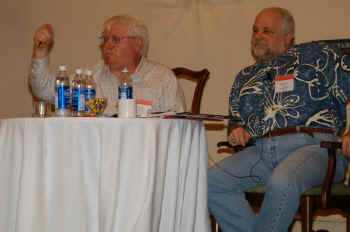 Brian indicates that he is #1.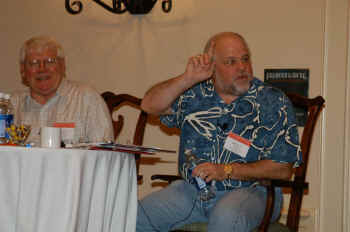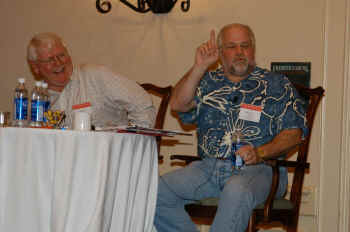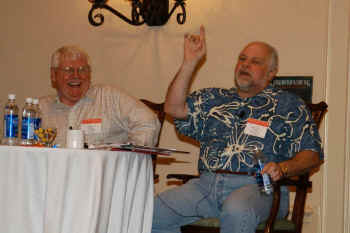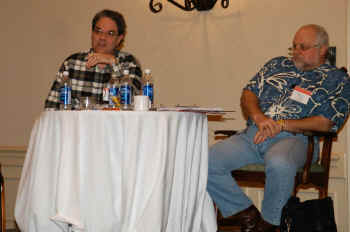 The next day's first session dealt with financial fraud and other pleasant topics.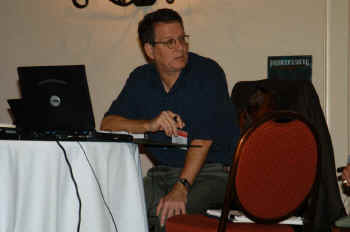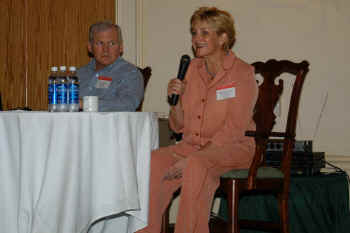 The final session covered ethics.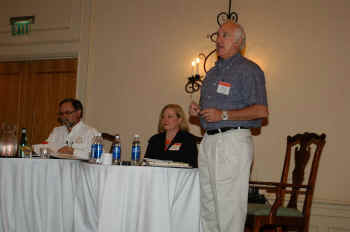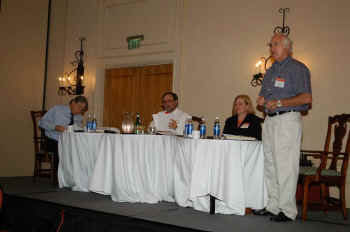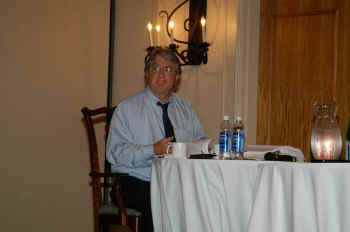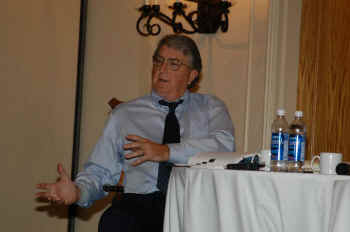 These photos are not that wonderful as the lighting in the rooms was pretty dark.
Hit the links below to see other photos taken at divorce related events.
2002 Advanced Family Law Course 2001 Advanced Family Law Course Brian Webb's 50th Birthday Party.
Back to www.douglasfejer.com
*Also, if using Microsoft Internet Explorer. Go to "tools: internet options: Advanced: Multimedia" -
Check the box "enable automatic image resizing."