91 Longhorns v Challenge Blitz Sunday September 05, 2004 Page 1
(Double-click on the individual thumbnails to see the full-size photos)
(These photos are best viewed with the monitor set to 1,280x1024)*
This was a tight game in the first half, with the Longhorns having some nice chances to score. 0-0 at halftime. Then, Challenge scored 3 goals in the second half as the lights went out. (The lights actually went out for the rest of the day as we got pretty hammered in the quarter final game that followed. But, the pics look good, so that is all that matters.)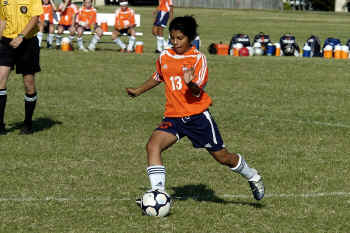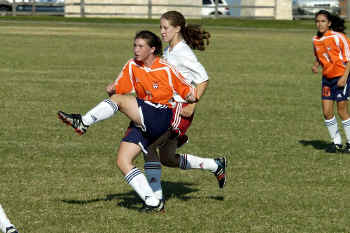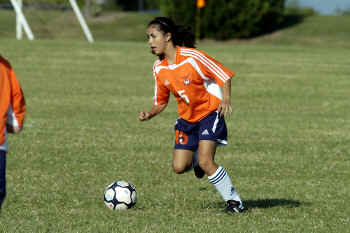 This one may end up as a poster in my office.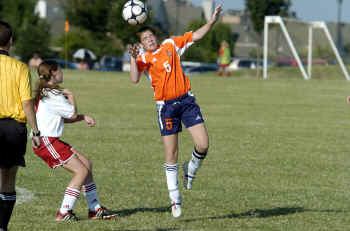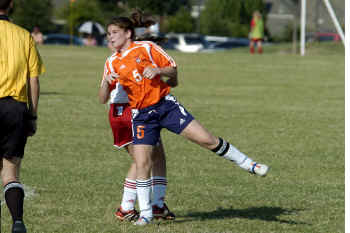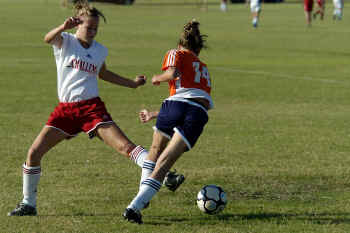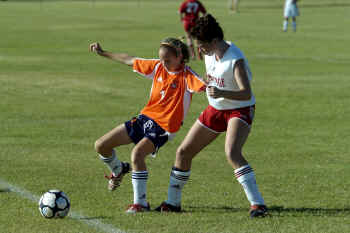 Wow.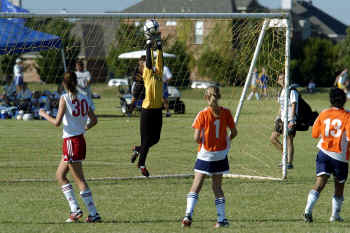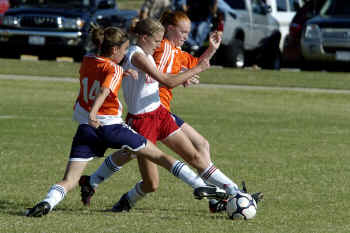 During the game I was speaking with our keeper's momma. Was telling her that you really don't want to see photos of the keeper on my website because it many times means there is a ball flying behind her head. So, enjoy the photos. (Always better to have the ball on the other side of the field.)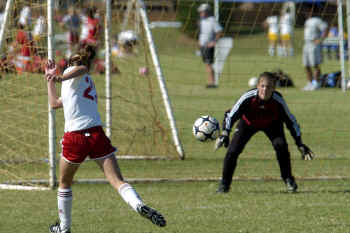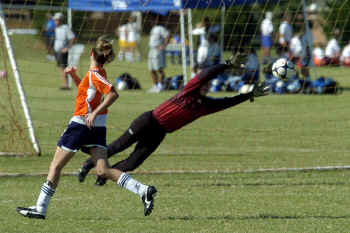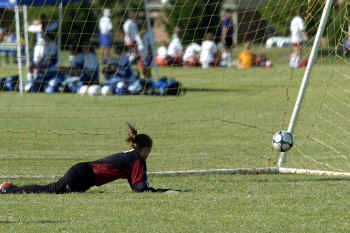 (Gosh, the Challenge player really did take a nice shot.)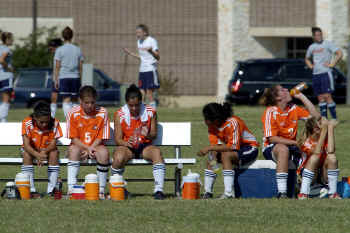 Back to the Longhorns Photo Page
*Also, if using Microsoft Internet Explorer. Go to "tools: internet options: Advanced: Multimedia" -
Check the box "enable automatic image resizing."