2005 Camp Sweeney Photos Saturday August 6, 2005
(Double-click on the individual thumbnails to see the full-size photos)
(These photos are best viewed with the monitor set to 1,280x1024)*
Alex poses with one of my favorite people: Dr. Ernie Fernandez.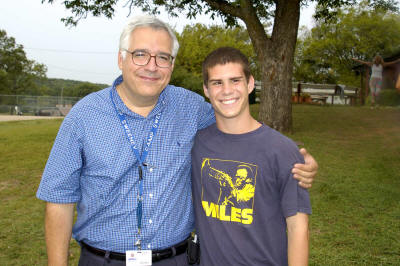 Hmmm. That makes me wonder. Is it possible that Dr. Ernie is actually the coolest person in the world?
Alex won the Code of Living Award. (Sure made his dad proud.)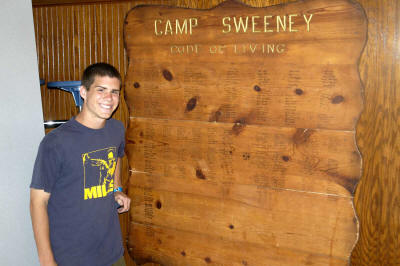 Back to www.douglasfejer.com
*Also, if using Microsoft Internet Explorer. Go to "tools: internet options: Advanced: Multimedia" -
Check the box "enable automatic image resizing."