January 8, 2006
(Double-click on the individual thumbnails to see the full-size photos)
(These photos are best viewed with the monitor set to 1,280x1024)*
My first photos of 2006 have me traveling to Austin to get some shots of the tower. The first three shots are actually the same photo.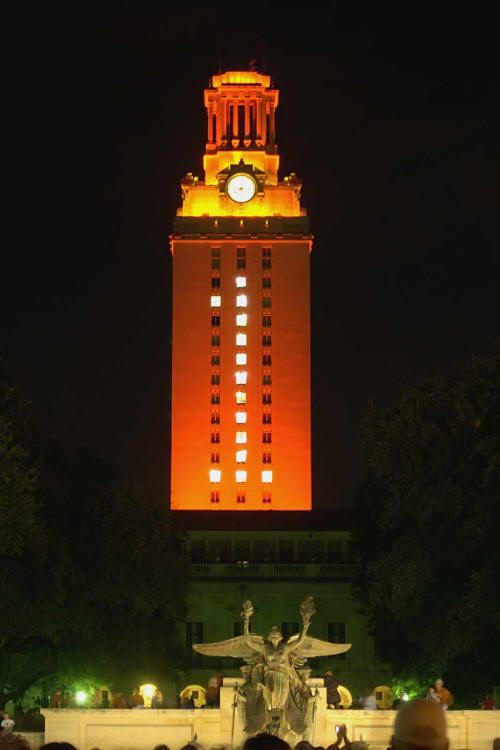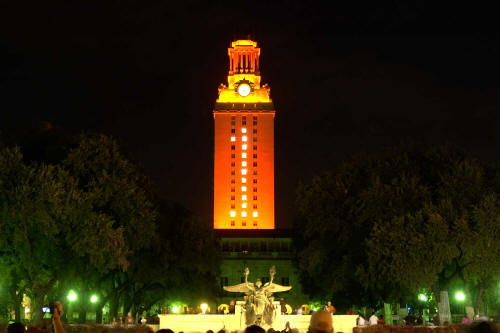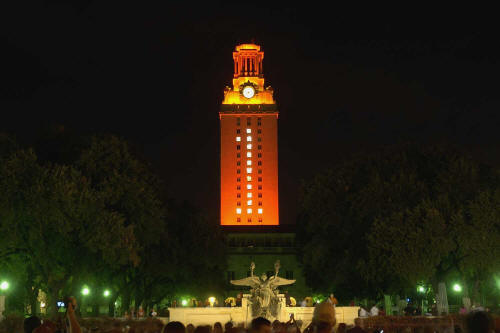 These two are also the same shot.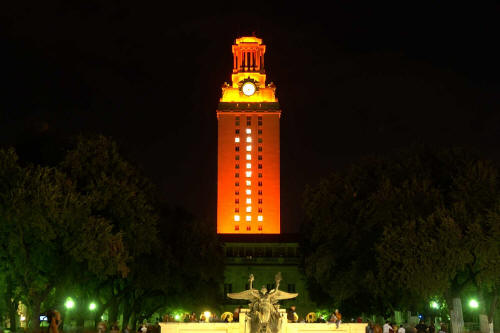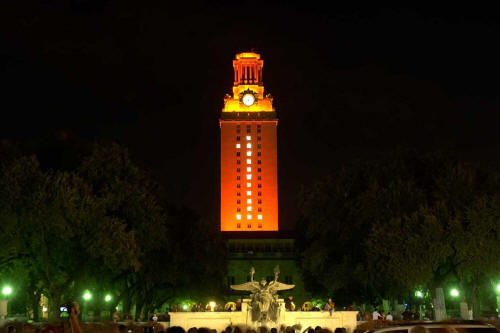 These three shots were taken on sort of a hill on the south side of MLK. (in the parking lot.) Next time I will bring a longer lens.The first shot is taken with the lens wide open. Shutter speed is 1/4 second.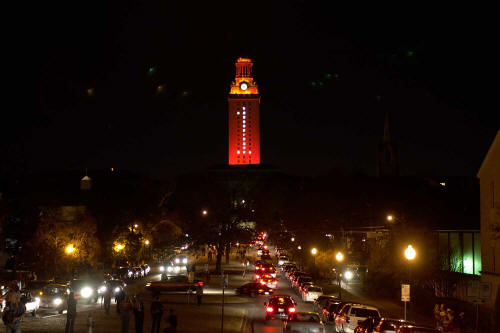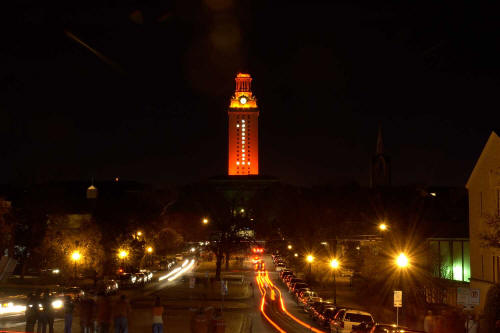 This last photo has the lens stopped down to f20. As a result, the shutter speed is 13 seconds. This is done to get the effect of the car taillights. I also like the different effect from the lamppost lights.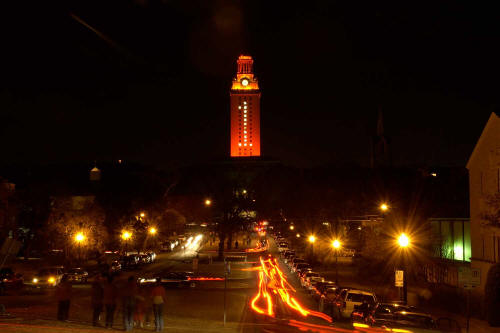 Back to the www.douglasfejer.com
*Also, if using Microsoft Internet Explorer. Go to "tools: internet options: Advanced: Multimedia" -
Check the box "enable automatic image resizing."