March 2006 Spring Break in New York City
(Double-click on the individual thumbnails to see the full-size photos)
(These photos are best viewed with the monitor set to 1,280x1024)*
Yes, we are indeed capable of going someplace other than Orlando.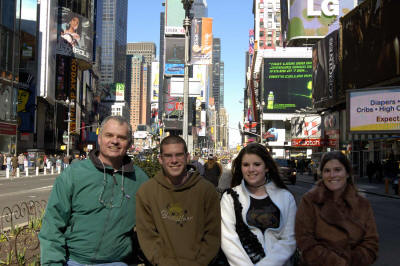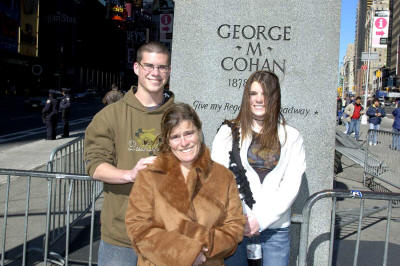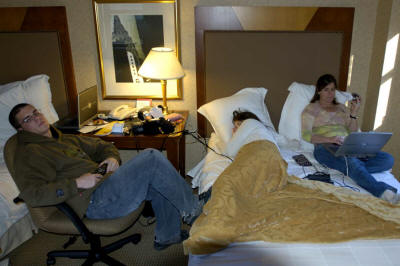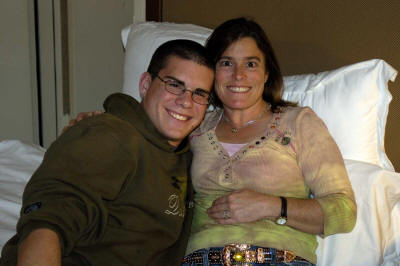 On Sunday night we met Brittany's family for dinner.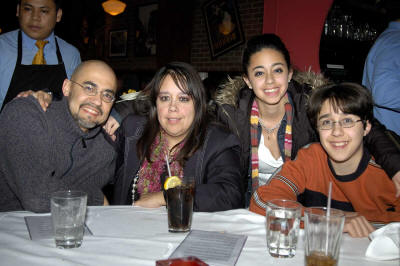 On Monday night we saw the play "Rent."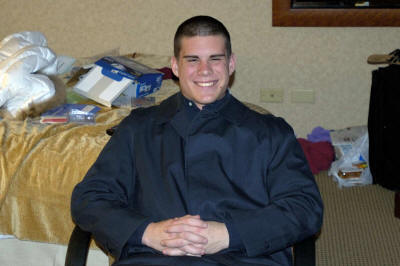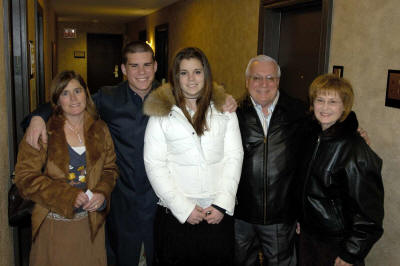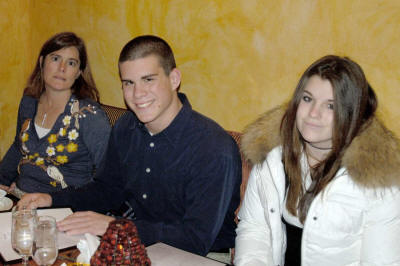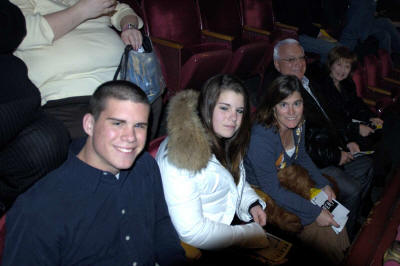 We saw "Putnam County Spelling Bee" on Tuesday. Alex was picked as one of the audience members who participated in the play. They would not allow any photos..
Earlier on Tuesday, Chuck, Alex and I went to see the air craft carrier Intrepid.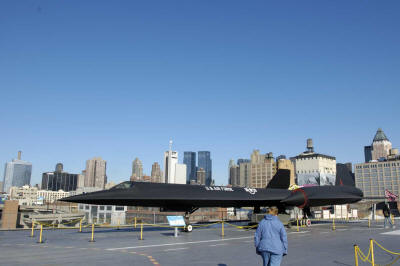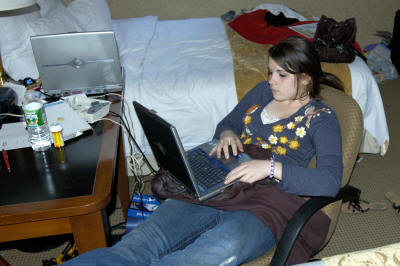 Now it is off to see "Putnam County Spelling Bee."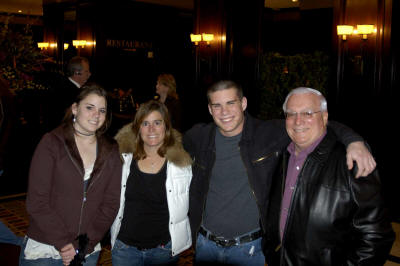 After the play we had dinner at "Sardi's."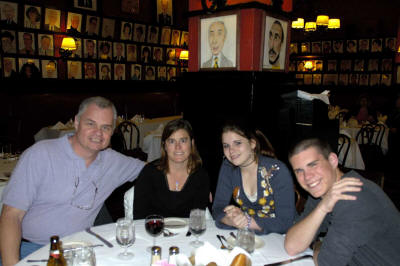 On Wednesday, Wink's nephew Dan Whitley came down from Clintondale to visit.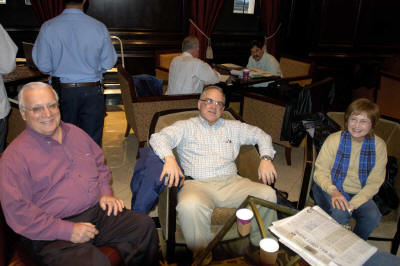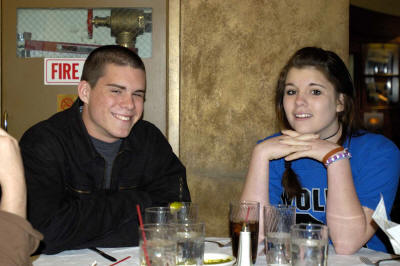 We saw "Phantom of the Opera on Wednesday night."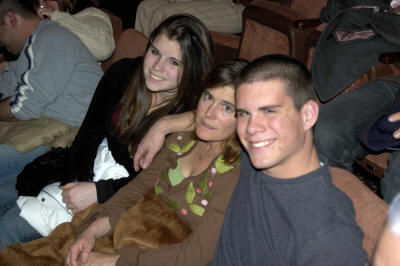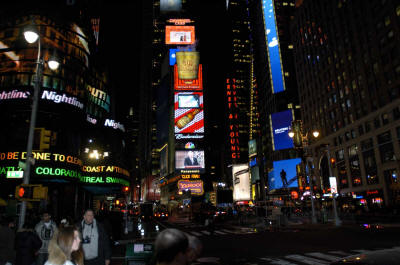 The females went shopping on Thursday. Chuck, Alex and I took a walk. Here is the famous Lever House building. It was built in the late 50's and is pretty universally viewed as one of the most attractive skyscrapers in the world. It is also an incredible waste of New York City airspace.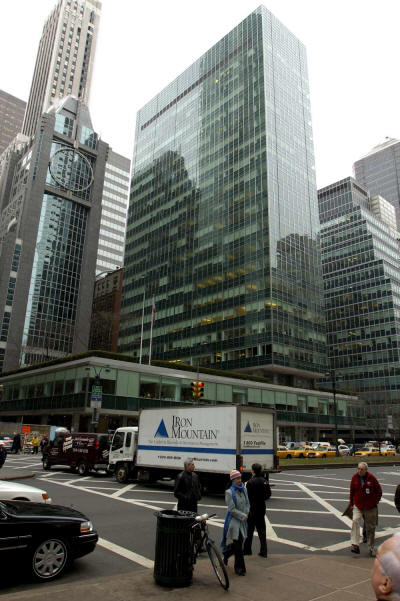 We walked up Central Park West and had lunch at Tavern on the Green.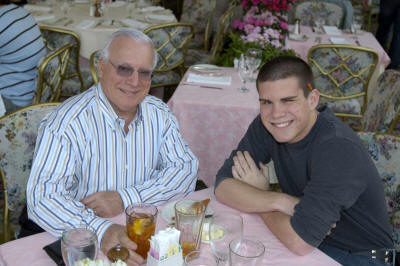 After lunch we walked north a few blocks so that I could take a picture of the "Dakota." Lot's of famous people have lived there including Carly Simon and John Madden. John Lennon was shot in front of the entrance on the left side of the photo in December 1980. Notice also the professional dog walkers at the front corner of the building.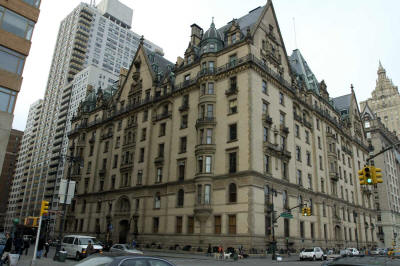 We took a fancy limo to and from "Avenue Q" on Thursday night.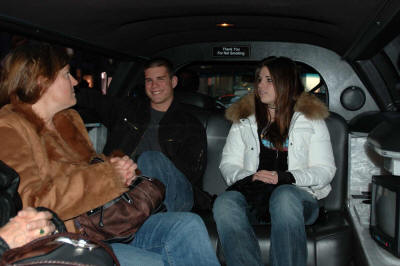 Anytime a limo like this stops in New York, crowds gather to see what famous people will make an appearance.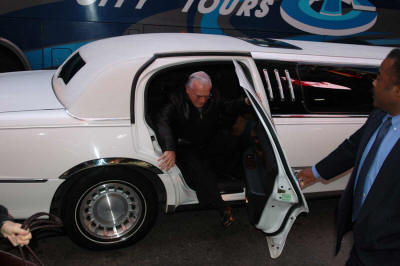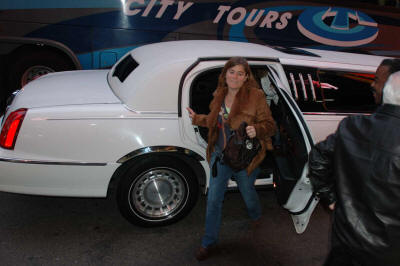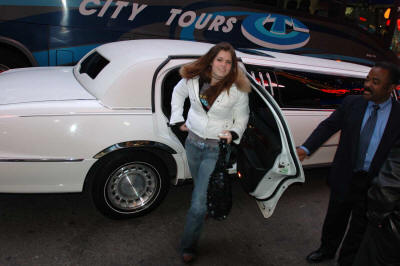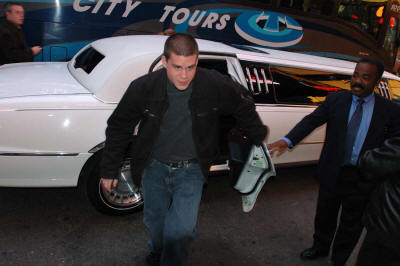 Sometimes the strangest places can be a nice place to sit.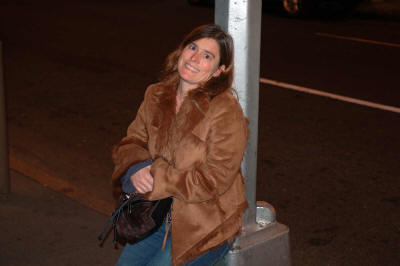 "Avenue Q."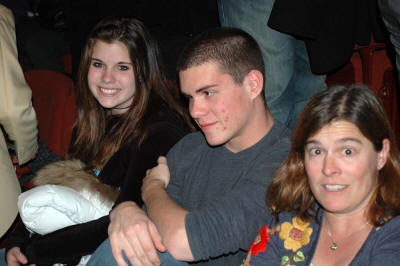 (It would appear that Beth is still feeling the effects of sitting on a lamppost.)
Back to the www.douglasfejer.com
*Also, if using Microsoft Internet Explorer. Go to "tools: internet options: Advanced: Multimedia" -
Check the box "enable automatic image resizing."