Here are some shots from the game kinda, sorta on a preliminary basis. My next several days or weeks are going to be difficult to get stuff done.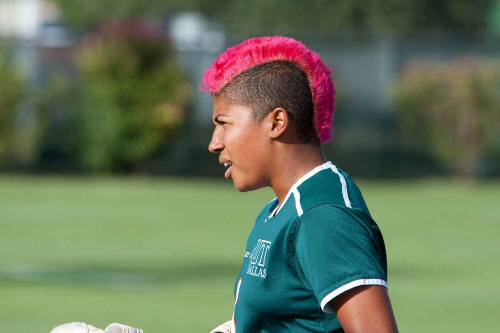 I have heard the expression "no blood, no foul." This was no foul, lots of blood.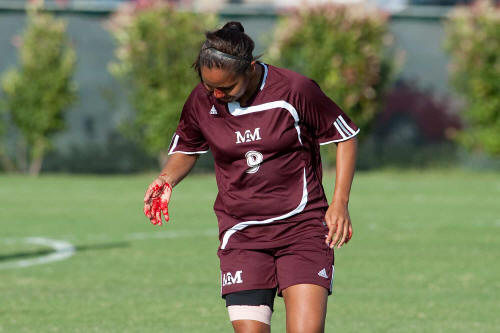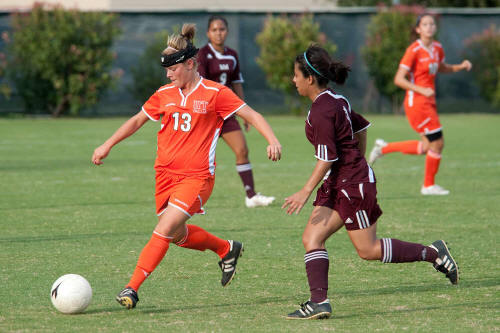 These photos are just screaming for a comment. But, it's just too early in the morning for me. Please email suggestions to doug@dougfejer.com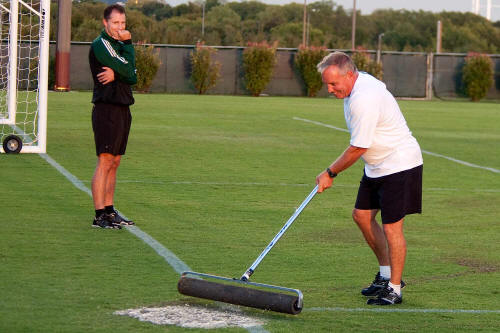 "We never had to do this with the Texans."
"If coach thinks I'm going to help him, he's mistaken."
"First the scoreboard doesn't work, now the field is wet, just shoot me."
"My one chance to get on Doug's website. And it's my good side."
"Ya, and my assistant thinks he's getting a letter of recommendation from me. He'll be coaching special ed. kids in Arkansas." (That is actually a little redundant.)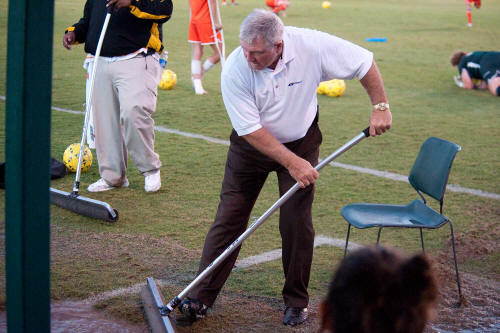 "If that photographer takes a photo, I'm going to jam that camera ......"
"Where are Larry and Bill when you need them?"
"This is way below my pay grade."