Mt. Clemens Memorial Day Parade 1958
(Double-click on the individual thumbnails to see the full-size photos)
(These photos are best viewed with the monitor set to 1,280x1024)*
These are not necessarily great photos, but they do offer scenes of Gratiot prior to the construction of the new courthouse on the east side of the street. I can make out a Lee's Printing in one building. There also appears to be a butcher shop with a large vertical sign above the building.("Hench's Famous Home Made Sausages Hams & Bacon" ????) I can also make out Pride Cleaners. (Real Mt. Clemens fans should send me an email to doug@dougfejer.com and I will send back an uncompressed version of these photos.)

Could that be the MCHS band approaching? And check out "Miss Armed Forces."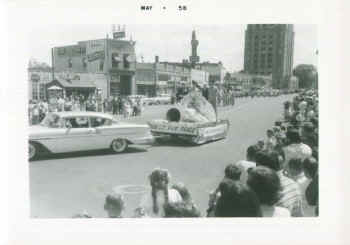 If I could one day find the negative for this print I may be able to read the sign on the car to identify this VIP. I don't think it is Ike.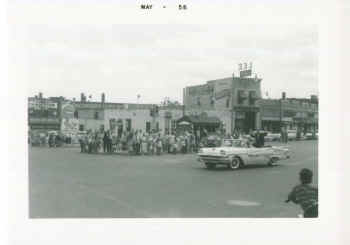 I wonder what the "Green Tree" is. Air conditioning? I wonder if it is a bar.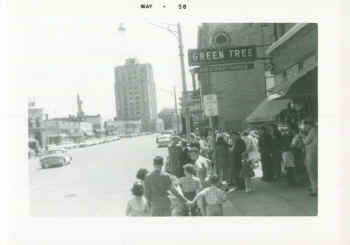 Interesting that somebody is actually filming the parade. My brother and sister are no doubt in the crowd.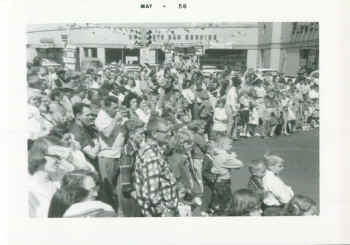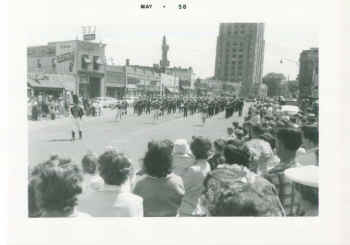 Definitely a parade during the Cold War.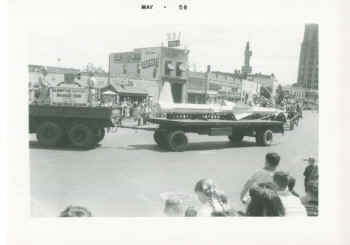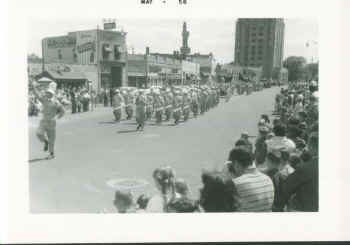 The banner held by a band member says "Utica."

*Also, if using Microsoft Internet Explorer. Go to "tools: internet options: Advanced: Multimedia" -
Check the box "enable automatic image resizing."
Back to www.douglasfejer.com