October 24, 1998 - Black Belt Test
(Click on the individual thumbnail to see the full-size photo.)
Lesia broke using four different techniques: Right sliding side kick (first photo) Left back kick, running jump side kick (second photo) and right back kick (third).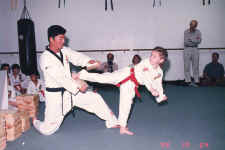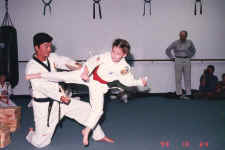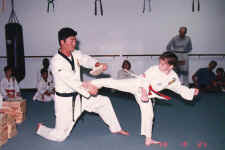 In the first photo Beth demonstrates a right sliding side kick. The second photo is a right back kick. She broke two boards on each of the kicks. (I did not get the left sliding side kick.)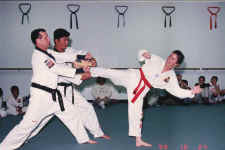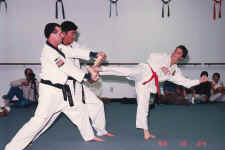 Beth's final kick was to break 3 boards with a running jump side kick. I used my camera's motor drive to get the continous photos.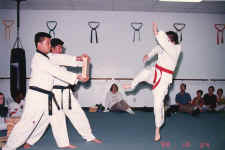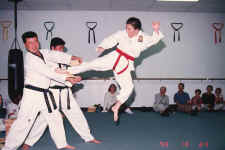 I did not get to take many photos of the other participants. They moved it along at quite a brisk pace and I wanted to be certain I had film in my camera for Lesia and Beth's kicks. Here are a few of the other participants.
The rest of the photos were taken by Alex. Notice how his timing on this first photo was just a little better than mine.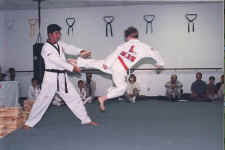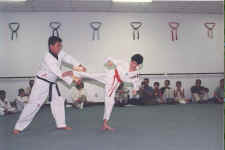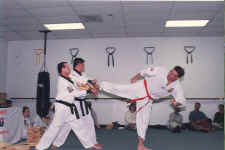 Back to Doug's Tae Kwon To Page.