Thanks to Dave Turner, Hilary's dad, for providing the web space for these photos.
New Year's Eve 1999 - Roll 1
(Click on the individual photos to see the full-size versions)
Dave and Christine Turner are my first photo victims of the evening. Dave sneaks in a new year's kiss. Christine says "ya baby!"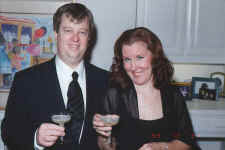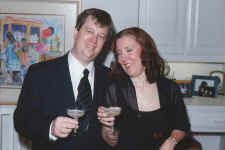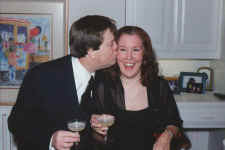 Here we see our host Suzanne having her first drink of the evening.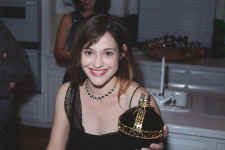 Here we see "Susan" Seidel (not to be confused with our host "Suzanne" Seidel) along with Peyton and Reed.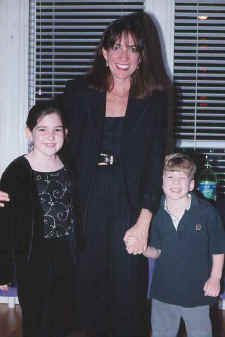 Here we begin my constant assault with my electronic flash. Jack and Suzanne are quite photogenic.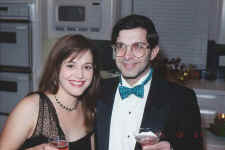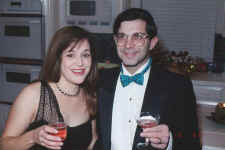 The gal in the green just looks way too young to be Suzanne's mother.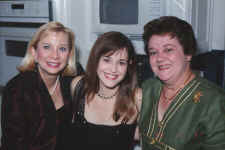 This is Suzanne's brother Robert and his wife Mayra. They will soon be moving to San Antonio.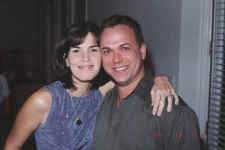 Here are the bouncers that were hired for the party. (The folks from Seattle were very worried about security.)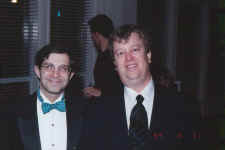 This is Suzanne's sister Ann Marie, her husband Steve (too bad Stanford lost to Wisconsin.) and their family.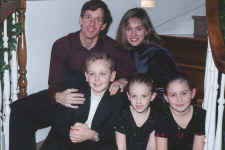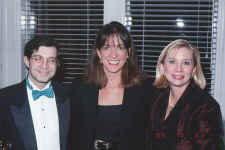 Once they have had a few drinks, Beth and Christine are all smiles.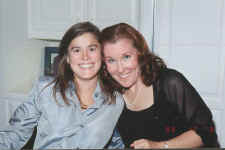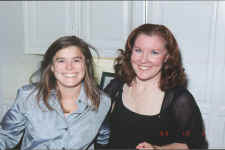 Roll 1 Roll 2 Roll 3
Or, back to DouglasFejer.com