Greenhill v. Holland Hall - Friday, October 27, 2000 - Page 1
(Click on the individual photos to see the full-size versions)
I took several non-action shots at this game.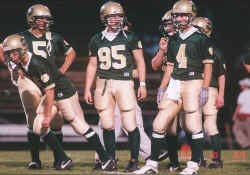 The Hornets get a pep talk before they take the field.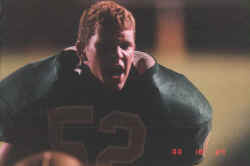 Hey, if I am going to stand on the sidelines for the entire game I am certainly going to get some shots of the cheerleaders.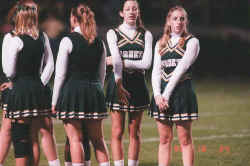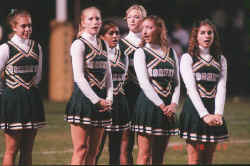 These high school kids get younger every year.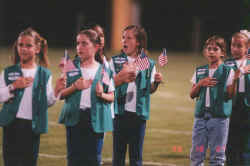 This is an interesting shot. I am right in front with a huge lens and only one of them would look in my direction.

This also could have been a nice shot.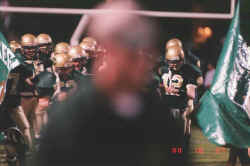 And some of you thought Elvis was dead.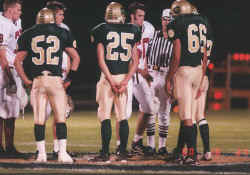 #77 has his hands full.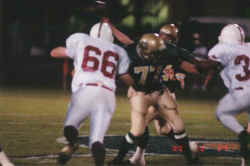 Nice shot, Doug.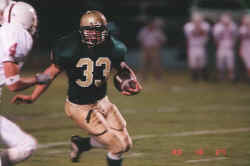 Page 1 Page 2 Page 3 Page 4 Page 5
or, back to Doug's Greenhill Football Photos