Greenhill v. St. Marks - Friday, November 3, 2000 - Page 1
(Click on the individual photos to see the full-size versions)
Check out Greenhill's pretty white uniforms. For those of you not at the game we had a very steady, hard rain the entire game. It was actually in the high 60's with no wind. So aside from the water it really was not bad. St. Marks has had a beautiful football field. However, because of the rain it was ruined.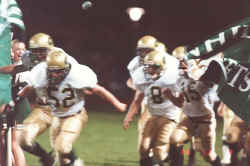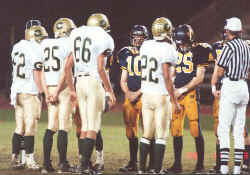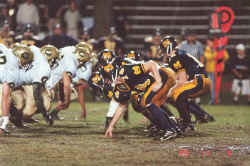 Here is an example of how bad the weather was even at the very beginning of the game. Take a close look at St. Marks' #75. He had a rough time on this play.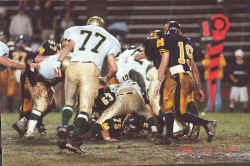 Let's take a closer look.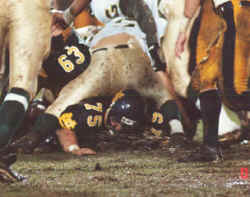 #75 has had his face driven into the mud and a Greenhill player is sitting on his head.
This play was Greenhill's first touchdown. (I was asleep.) The extra point was missed.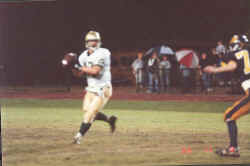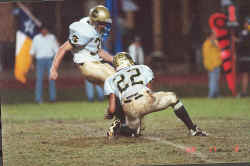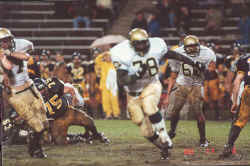 Now, this photo raises a couple of issues. #1. Good thing the guy on the left has an umbrella. You really would not want to get wet at this point. #2. The second guy from the left, James Rahardja, does not have his underwear pulled up like his friends. What's up with that?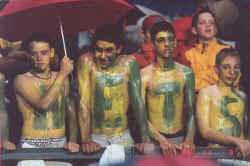 St. Marks would soon score a touchdown and make the extra point to go ahead 7-6. The scored remained 7-6 through the end of the first half.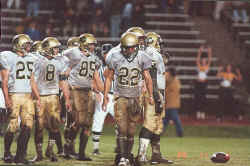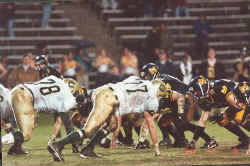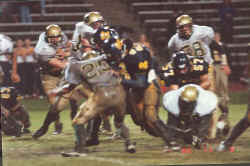 Interesting shot of Greenhill's #85.(Since his head was cut off I pulled out the negative to see if if scanning it instead of the print would pick up his head.)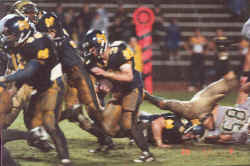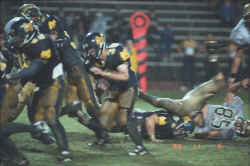 Needless to say, the Hornets dropped the ball on numerous occassions.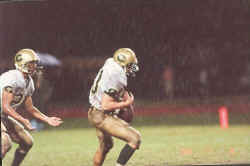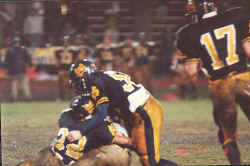 Methinks this was my best shot of the night.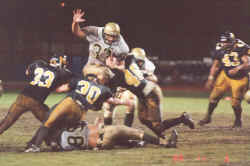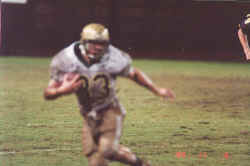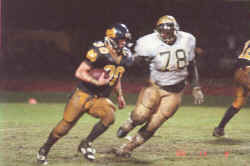 Page 1 Page 2 Page 3 Page 4
or, back to Doug's Greenhill Football Photos