October 28, 2000 - Black Belt Test - Page 1
(Double-click on the individual photos to see the full-size versions)
Lesia was at the belt test until she had to leave for her soccer game.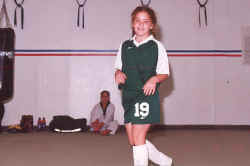 I was using two different cameras at the belt test. These photos were taken using my old Nikon F3. Many of the photos appear to be dark because the flash requires about 16 seconds to fully refresh.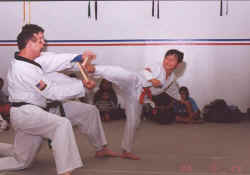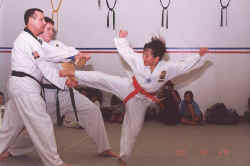 I usually don't put misses on the website but this one was outstanding.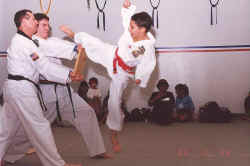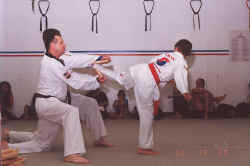 Hit the links below to see the rest of the photos.
Page 1 Page 2 Page 3
Or go back to the Tae Kwon Do Photo Page