Orioles v Marlins - June 3, 2000 - Roll 1
(Click on the individual photos to see the full-size versions)
Grrrrr......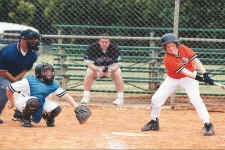 Just a wee little too close.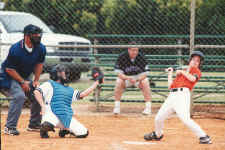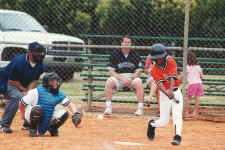 The photographer's kid plays catcher for the first time.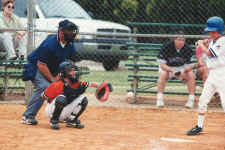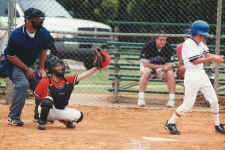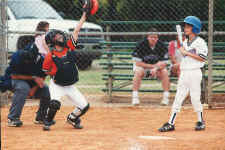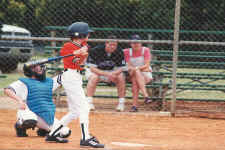 So, whadda ya say after the game you and me ditch the kids ..........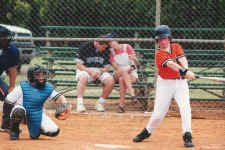 These photos were taken from behind the plate. Notice how you do not even see the fence in the picture due to the narrow depth of focus when using a long lens.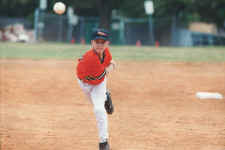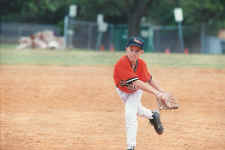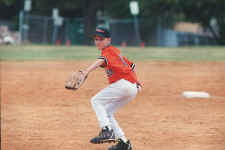 Earl caught two pop flies in one inning while playing shortstop.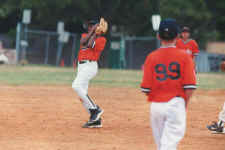 Grrrrr.........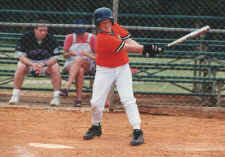 Click on the links below to see the rest of the photos
Roll 1 Roll 2
Or, go back to Orioles Home Page