Hornets v Comets - February 17, 2000
(Click on the individual photos to see the full-size versions)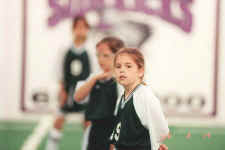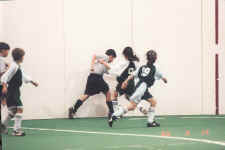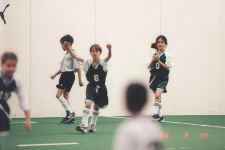 Not a bad shot.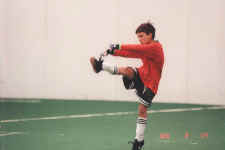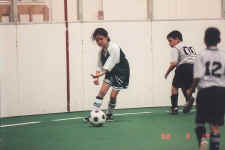 Not a good shot, but here is another goal.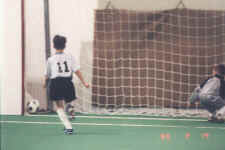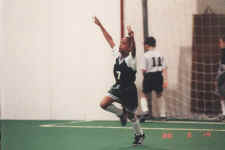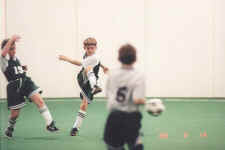 Here is Andrea's goal. Note how far from the goal she was when she let it rip. In the third photo we see her smile after the goal. (Sort of, anyway.)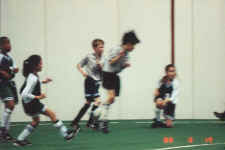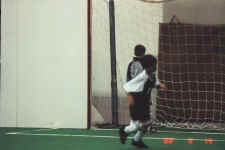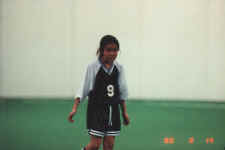 Now her is a soccer move that I have just never seen before.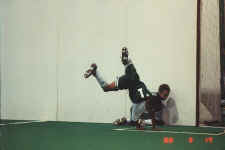 Back to the Way Too Cool Hornets Home Page