Thanks to Dave Turner, Hilary's dad, for providing the web space for these photos.
Hornets v McKinney G.P.S. - January 16, 1999 - Roll 1
(Click on the individual photos to see the full-size versions)
I just can't seem to get the Hornets to smile anymore.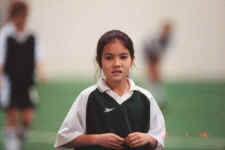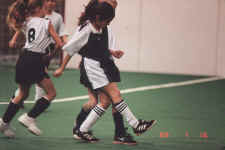 This looks a little bit like Central Expressway.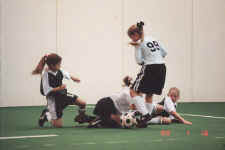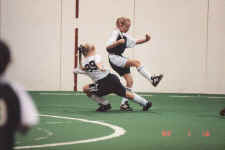 Not terribly flattering, but here is my first photo of new Hornet star Sarah. (This gal can play.)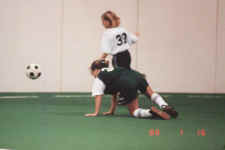 Here are a couple more shots of Sarah.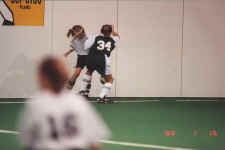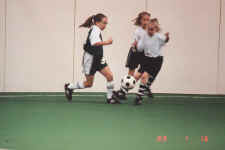 Here is our other new Hornet Katherine. (Boy howdy, did the Hornets ever get lucky this season.)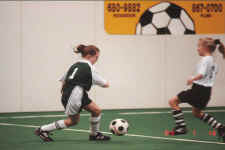 Funny thing about our two new Hornets; they actually kinda look alike. Sorta like Logan and Brooke. (Katherine in #1 and Sarah is #34.)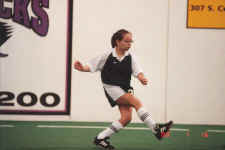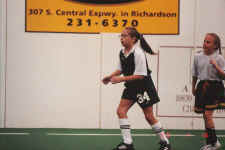 Now this is a nice shot. I got many shots of Laura today. She had an awesome game. She reminds me of the former Cowboy Bill Bates. It it full blast all of the time.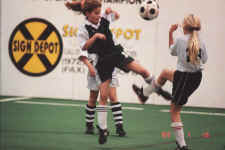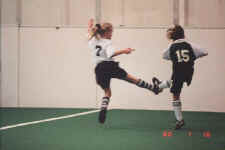 And here is Laura's goal. (She had a remarkable game. Amazing how every week it seems like somebody really steps up and excels.) If Beth is watching, the second photo demonstrates why I need to spend the $10,000 and buy a Nikon F5 and the comparable 300mm autofocus lens. I am just not fast enough to get these shots focusing manually.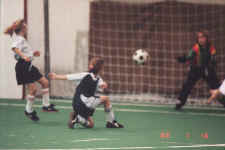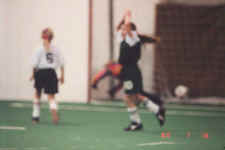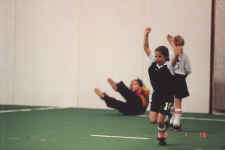 Brooke says "Nice job Laura, looks like us Parish Day kids need to win the game today." (Although, the assist came from Sarah J.)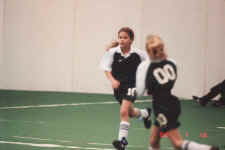 Beth has had the hardest time getting the girls to do what Sarah did in the second photo: Go after the ball all the way until it is in the goalie's hands.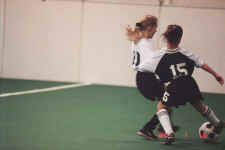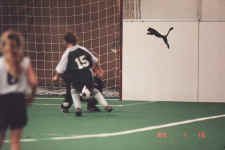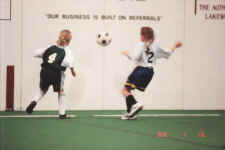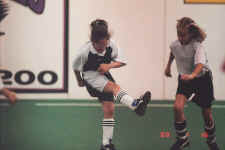 Click on the links below to see the rest of the photos.
Roll 1 Roll 2
Back to the Way Too Cool Hornets Home Page