Thanks to Dave Turner, Hilary's dad, for providing the web space for these photos.
Hornets v Little Blues - January 23, 1999 - Roll 1
(Click on the individual photos to see the full-size versions)
Much better. All Hornets should smile when looking at the cameraman.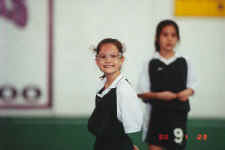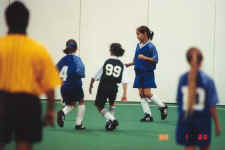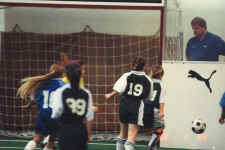 The Hornets had some very nice near misses. Here's a goal that got away.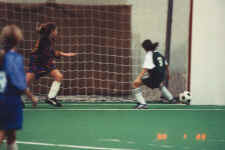 This was a great effort by Lindsay. The goalie stopped her first shot but she followed up on got her own rebound and scored the goal.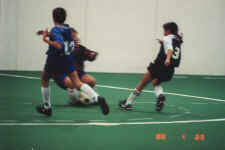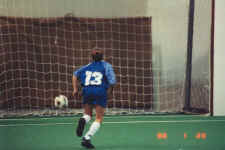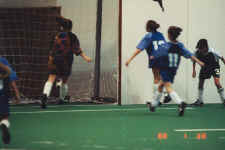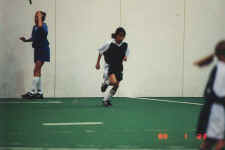 Click on the links below to see the rest of the photos.
Roll 1 Roll 2
Back to the Way Too Cool Hornets Home Page