Hornets v Frisco Flame - February 27, 1999 - Roll 1
(Click on the individual photos to see the full-size versions)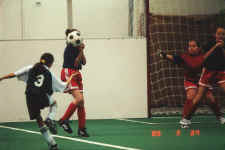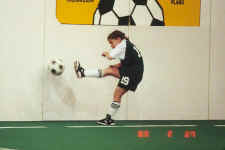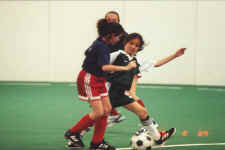 This first photo was taken moments before Ashley scored a goal. In the second shot Ashley demonstrates the perfect form to use when posing for a post-goal photograph.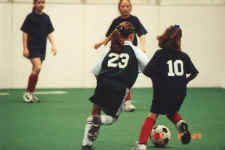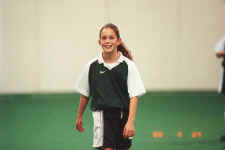 The Hornets appear to be a little bunched up in this photo. (That's ok if they were actually attacking the goalie.)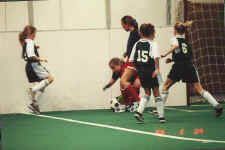 This shot is a little wide to the right.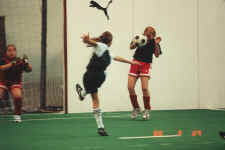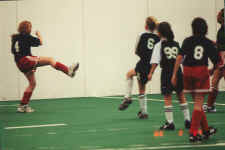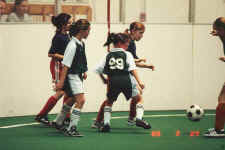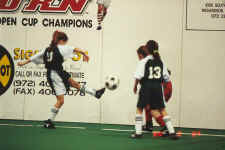 Click on the links below to see the rest of the photos.
Roll 1 Roll 2
Back to the Way Too Cool Hornets Home Page