Hornets v Deep Impact - April 30, 2000 - Roll 1
(Click on the individual photos to see the full-size versions)
I knew the Hornets were in trouble at the start of this game. Not only were Deep Impact's uniforms much improved, but check out the way too cool goalie shirt. Wow.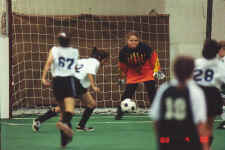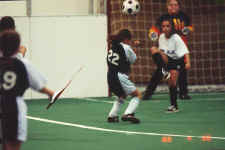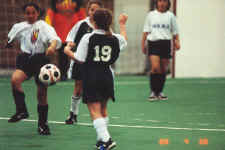 Opps!!!!!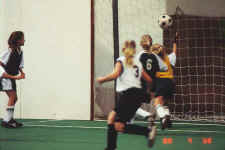 Anybody see my contact lens?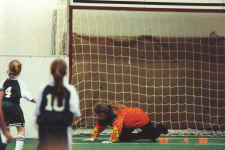 Here is Kellye's goal. (It is just remarkable how well orange photographs.)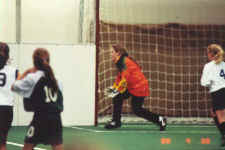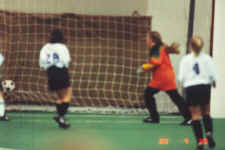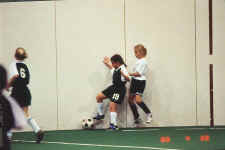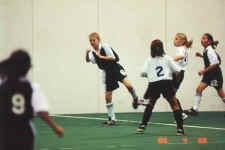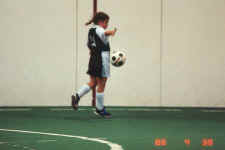 Click on the links below to see the rest of the photos.
Roll 1 Roll 2
Back to the Way Too Cool Hornets Home Page