Greenhill 7th Grade v. Dallas Baptist - Thursday, September 13, 2001 - Page 1
(Click on the individual photos to see the full-size versions)
I took four rolls of shots. Unfortunately, rolls 2 and 3 came back blank from the processor. So here are my first and fourth rolls of shots.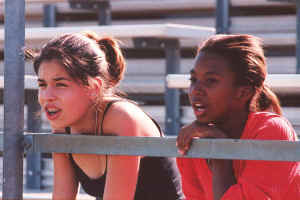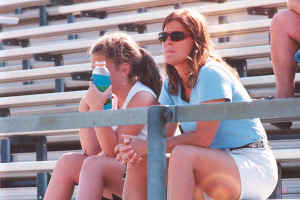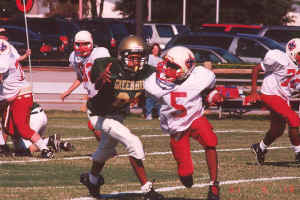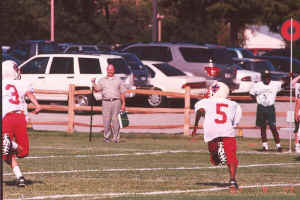 I think this is called getting clothesline-d..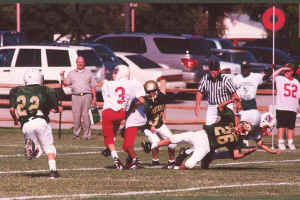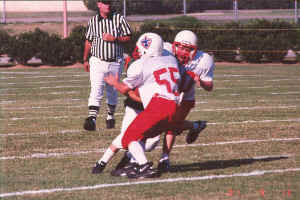 I like the expression on the cheerleader.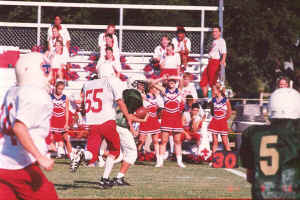 I think this is the first Greenhill touchdown.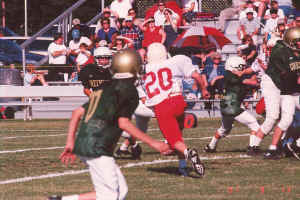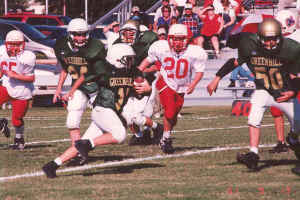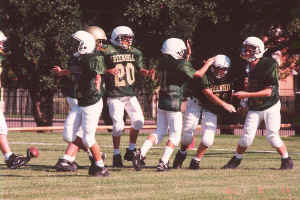 Now this I simply don't remember. Was this another touchdown?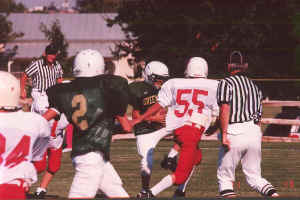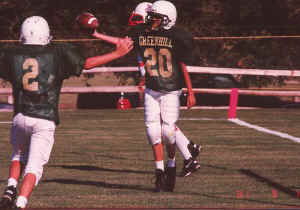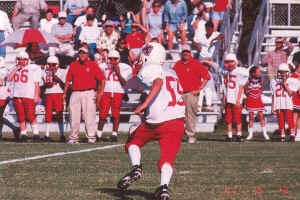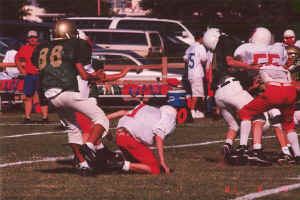 Page 1 Page 2
or, back to Doug's Greenhill Football Photos