Greenhill 7th Grade v. Argyle Middle School - Thursday, October 15, 2001 - Page 1
(Click on the individual photos to see the full-size versions)
It's a beautiful day for a football game.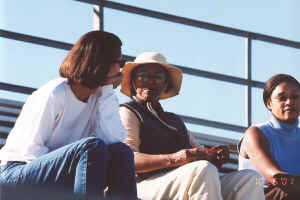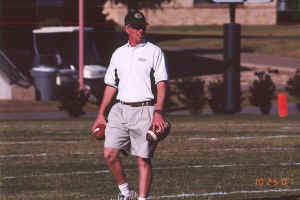 The opponents took the opening kick-off all the way down the field for a touchdown. (That would be their only score.)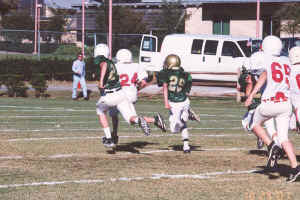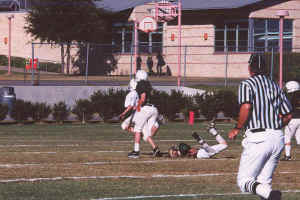 Now this is an interesting photo.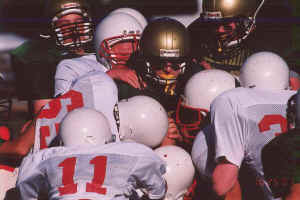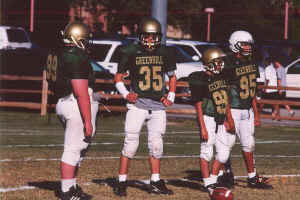 Here the quarterback is sacked.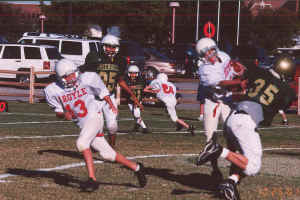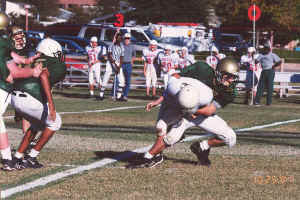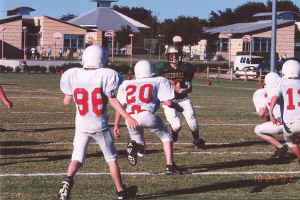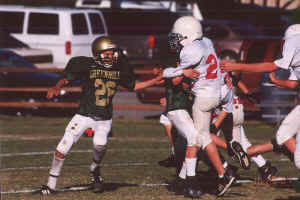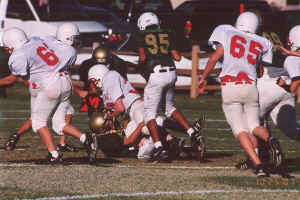 Page 1 Page 2 Page 3
or, back to Doug's Greenhill Football Photos