Greenhill v. St. Marks - Friday, November 02, 2001 - Page 1
(Click on the individual photos to see the full-size versions)
I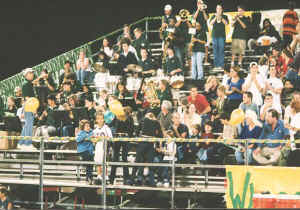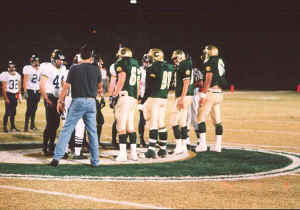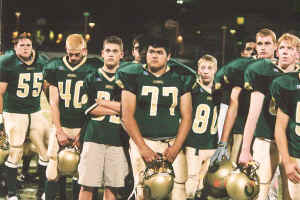 Ok already, let's start the game.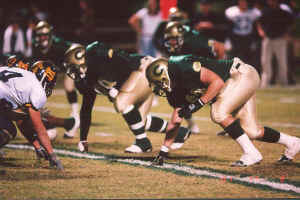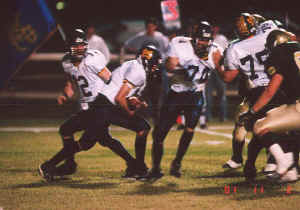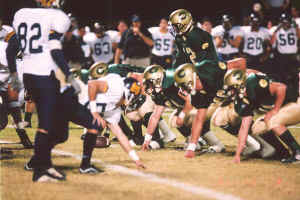 Greenhill roared off to a quick touchdown. It would be their only points for the first half.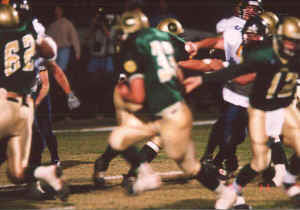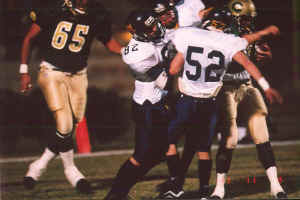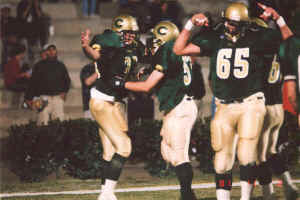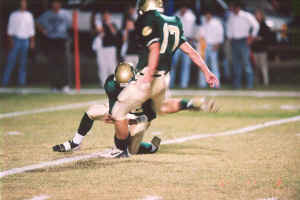 St. Mark's quickly answered with a touchdown of their own to take the lead 7-6. The rest of the first half was very tight.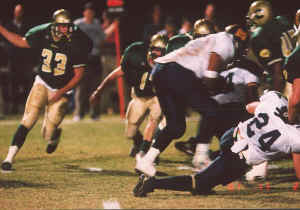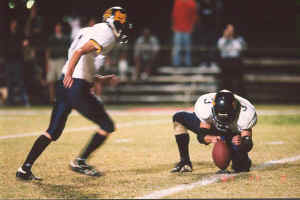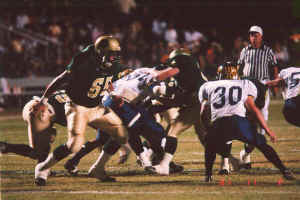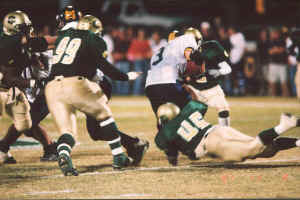 Page 1 Page 2 Page 3 Page 4 Page 5
or, back to Doug's Greenhill Football Photos