91's First Day of Tryouts
July 1, 2001
(Click on the individual thumbnails to see the full-size versions.)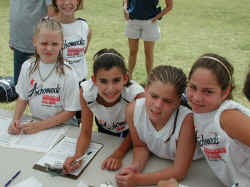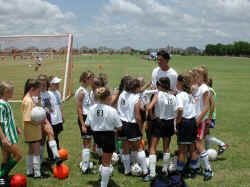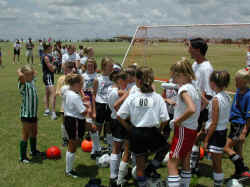 Soccer Babes on the sidelines. (Hey, that is better than soccer moms, isn't it?)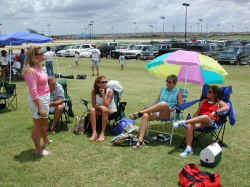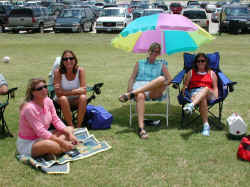 Happiness is a goalie on the first day of tryouts!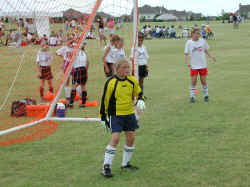 Manager Brian, in Hawaii, checks in with Allen via the cell phone. (Allen sits facing the soccer babes rather than the field. I usually try to look less obvious.)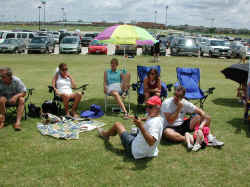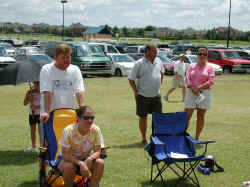 Kelsie is all smiles as the goalie for the kewelest team on the planet.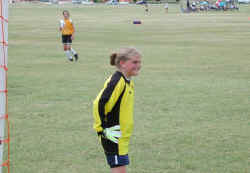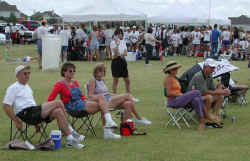 Now Allen has moved right into my seat.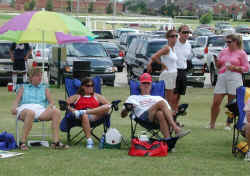 My first team photos. (Doubt these girls truly realize how often these requests for photos will occur in the future.)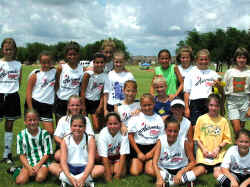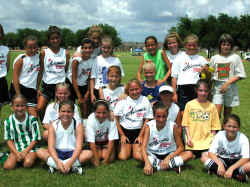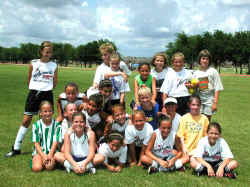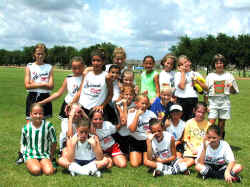 Ain't they cute! Ain't they cute! (When you take as many photos as I do you will, every once in a while, really get a nice one. This is a nice one.)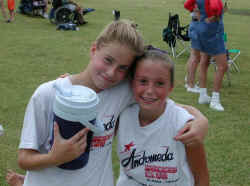 Don't know if you notice this just from the photos. Allegra dashed a long way to be included in these shots. There is tremendous enthusiasm on this team. A terrific group of kids.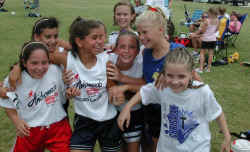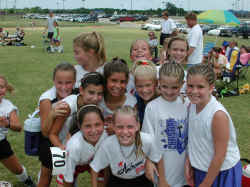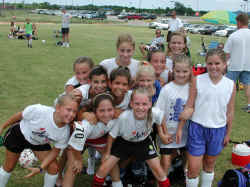 There is no shortage of personality on this team.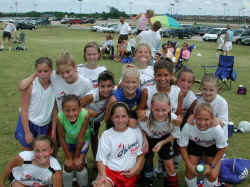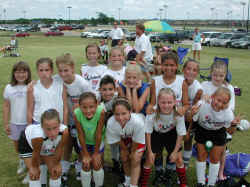 Lesia poses with Coach Philip and the cherished contract.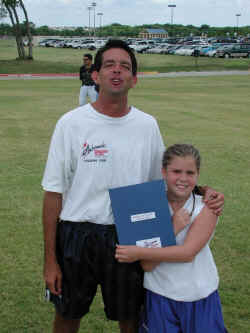 This says mom and dad have to pay no matter how much we play.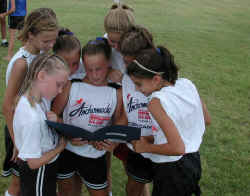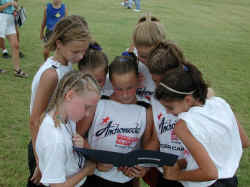 Father Philip reads from the good book.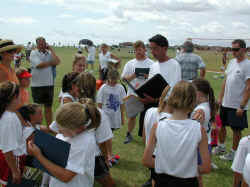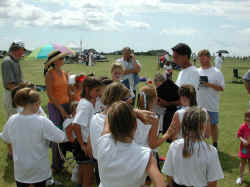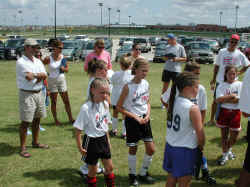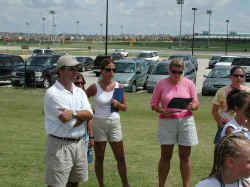 Coach Philip explains that he will be responsible for all wins and Lisa will be responsible for all loses.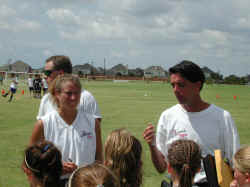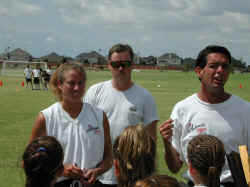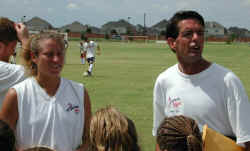 After tryouts it was off to Cantina Laredo for Margaritas.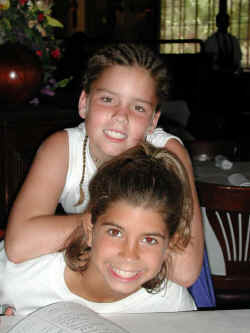 Just can't tell you all how thrilled we are to be a part of this team. What a terrific group of players and coaches.
Back to the way too cool Andromeda Photo Page