\n'); } var L10qstr,L10pc,L10ref,L10a,L10pg; L10pg=document.URL.toString(); L10ref=document.referrer; if(top.document.location==document.referrer || (document.referrer == "" && top.document.location != "")) {L10ref=top.document.referrer;} L10qStr = "pg="+escape(L10pg)+"&ref="+escape(L10ref)+"&os="+escape(navigator.userAgent)+"&nn="+escape(navigator.appName)+"&nv="+escape(navigator.appVersion)+"&nl="+escape(navigator.language)+"&sl="+escape(navigator.systemLanguage)+"&sa="+success+"&cR="+escape(cRef)+"&cRT="+escape(cRefType)+"&cPg="+escape(cPage); if(navigator.appVersion.substring(0,1) > "3") { L10d = new Date(); L10qStr = L10qStr+"&cd="+screen.colorDepth+"&sx="+screen.width+"&sy="+screen.height+"&tz="+L10d.getTimezoneOffset();} if((location.href.substr(0,6)=="https:") || (location.href.substr(0,6)=="HTTPS:")) { L10pc="https"; } else { L10pc="http"; } document.write('
');
Welcome to Doug's
Unofficial Andromeda
Photo Page
Photos
Fall 2002
91's v FC Dallas 09-18-02
Spring 2002
91's v Lightning 04-20-02
Lightning v Magic Basketball 03-01-02
91's v American Eagles 02-23-02
Fall 2001
91's Holiday Party 12-09-01
91's v Eagles (Austin) 11-24-01
91's v Soccer America 11-23-01
Plano Labor Day 91 Boys v Heat 09-03-01
Plano Labor Day 89 Girls v D'Feeters 09-02-01
Plano Labor Day 91's v Tulsa Soccer Club 09-02-01
Plano Labor Day 91's v D'Feeters 91 09-01-01
Plano Labor Day 91's v Wildfire 91 09-01-01
91 Scrimmage v Inter-White 08-25-01
Edmond Soccer Club
"Beat the Heat" Tournament
August 18-19, 2001
91 Qual. Tourn. After Party 08-12-01
91 First Game Ever v Comets-Red 08-04-01
91 Scrim. v Texans W. 07-31-01
91 Impromptu Slumber Party 07-29-01
91 v Texas Comets Scrimmage 07-28-01
Misc. Shots at Practice
07-21-01
2001-02 Signing Party
07-16-01
91's Second Day of Tryouts
07-02-01
91's First Day of Tryouts
07-01-01
Links
91 Andromeda eteamz Site
This is pretty cool. Take a look and sign the guest book.
"Official" Andromeda Girls Website
DouglasFejer.com
(See Doug's other soccer photos)
GotSoccer.com
(The finest in soccer gossip)
Other 91 Teams
(Please send me links)
Challenge 91
Ok, Andromeda ..........
Bend ........ and Snap!!!!!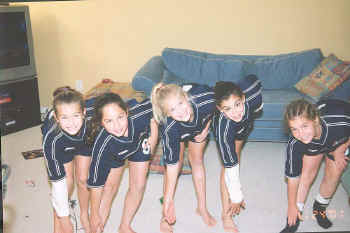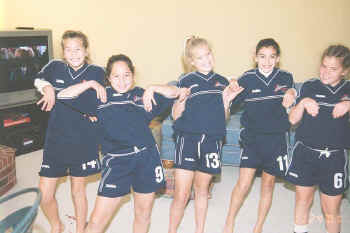 Time for a Break!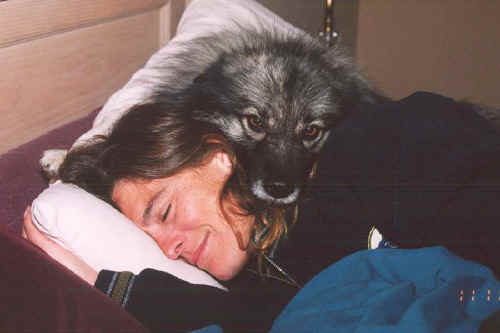 HRH Queen Andro Soccer Mom takes a nap between Andromeda 91 games.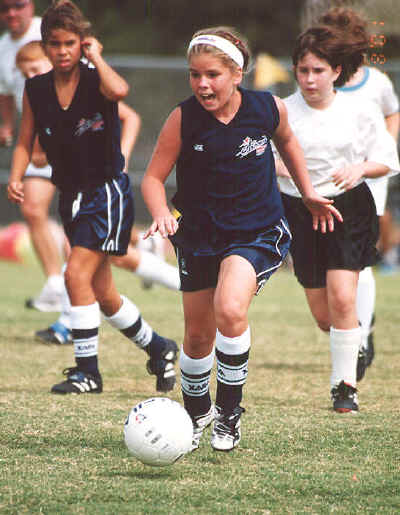 Send any questions or comments to the photographer/webmaster doug@dougfejer.com
Please send any and all complaints to team manager Brian Sureck.