Andromeda v Soccer America November 23, 2001
(Double-Click the Thumbnails to see the full-size photos.)
Only one roll of shots as this was a late game and two sets of lights never came on.
Now what is going on in this photos?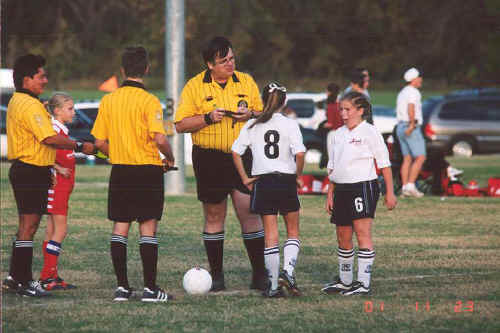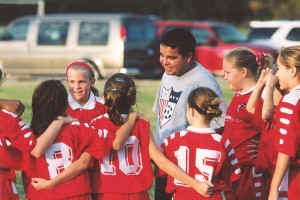 The SA player on the right is Lesia's former classmate Rachel. (One of the neat things about select soccer.)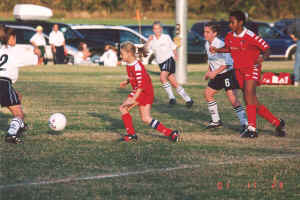 This first goal was off a corner kick.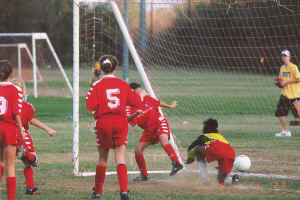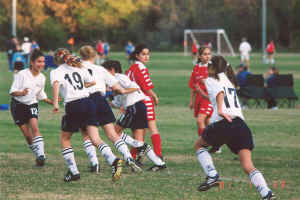 I like this photo. Nice effort by Michelle.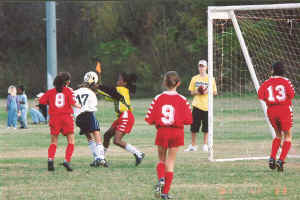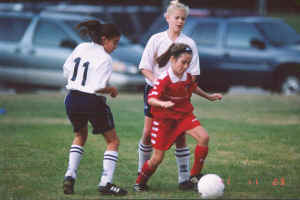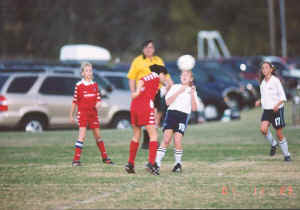 Soccer America gets an A for their uniforms. Very nice to photograph.
Back to the Way-Too-Cool Andromeda Photo Page