D'Feeters 2000-2001 Annual Banquet - April 1, 2001 - Page 1
I received a gracious invitation to attend the D'Feeters annual banquet from L.P. Jones, manager of the 89 D'Feeters' team. Far be it from me to miss such a great photo op. (And a free dinner, too.) Thank you, L.P.
Just in case anybody is interested, I was using a Nikon Coolpix 990 digiial camera. I had it attached to the accompanying Nikon flash bracket that was holding a Nikon SB-28 flash. The flash that is built into the camera is somewhat weak, albeit accurate, and takes a relatively long time to refresh. My experience using this setup is that I will occasionally get shots that are overexposed. However, given the relatively dim light of the banquet hall the setup worked quite well. These files have also been heavily compressed so that they will load quicker on your browsers. The loss of quality due to the compressing has not been too great, in my opinion The originals are about 300k in size. These were compressed down to about 75 to 105k.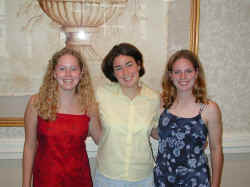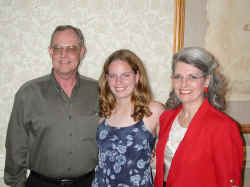 These next few shots feature the 89's and Coach Anatoly Dmitriakov.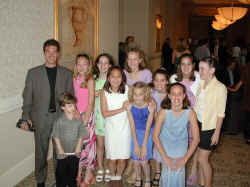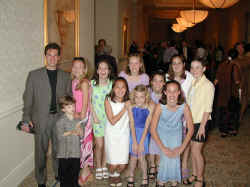 The flash did not fire in these two shots.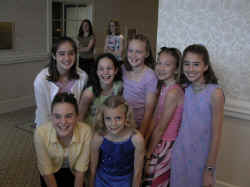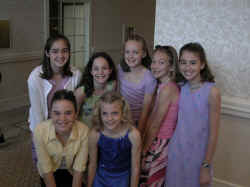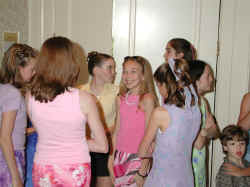 I think Anatoly needs to stick to coaching.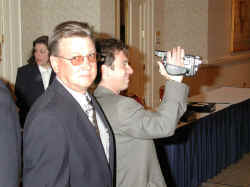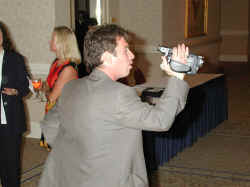 Boy howdy, this team sure does clean up good.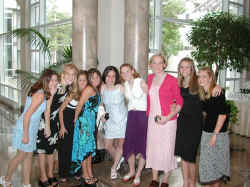 These are the 90's.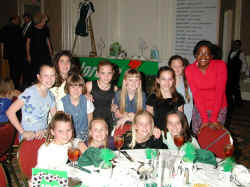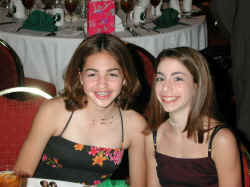 This is my favorite shot of the night.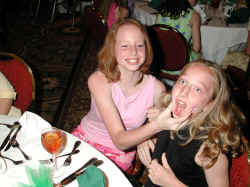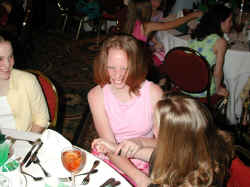 Oh my. Nice shot, Doug.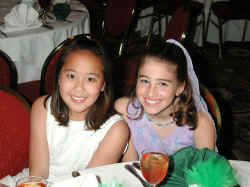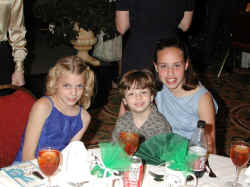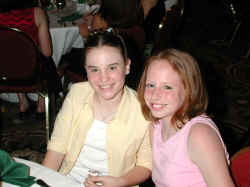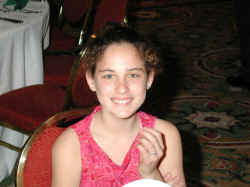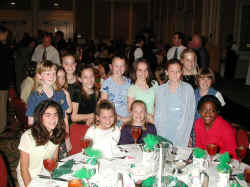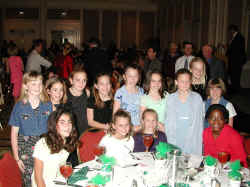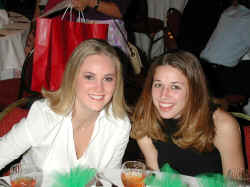 Hit the links below to see the rest of the photos
Page 1 Page 2 Page 3 Page 4 Page 5 Page 6 Page 7
Or, back to Doug's D'Feeters Photo Page