Samba 91-White v All Stars - January 11, 2001 - Page 1
(Click on the individual photos to see the full-size versions.)
These first shots were taken with my new digital camera, a Nikon Coolpix 990. (I need to figure out how to adjust the flash for redeye.) The action photos were taken with my 20-year old Nikon F3 and will be posted in several days.)
Anatoly is quite photogenic.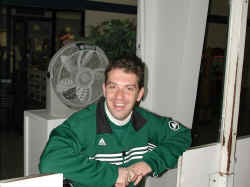 Carla and Brittany are photogenic. They are also very cute.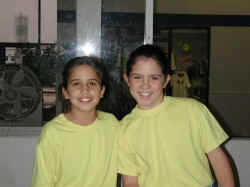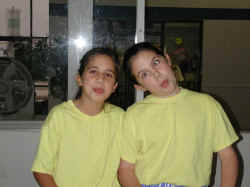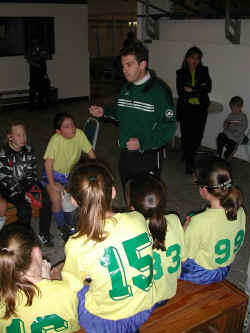 Looks like I need to get either a shorter camera or a taller .........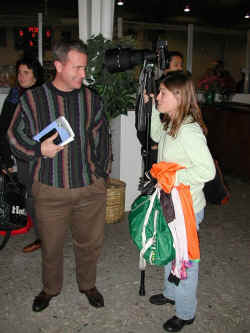 On to the photos from the game. (Boy, has Lisa ever been patient.)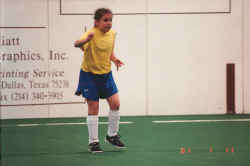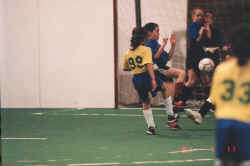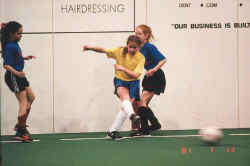 I think Kelley has the score and smile for the photographer routine down better than any of the other players. Too cool!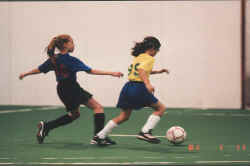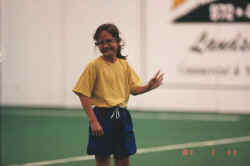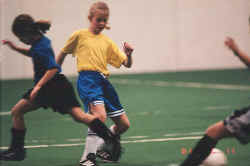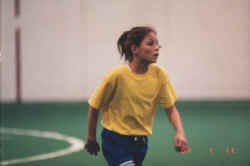 Click on the links below to see the rest of the photos
Page 1 Page 2
Or, go back to Samba Home Page