Greenhill 8th Grade v FW Country Day Thursday September 19, 2002 Page 1
(Double-click on the individual thumbnails to see the full-size photos)
(These photos are best viewed with the monitor set to 1,280x1024)
So Doug has finally joined the new millennium and purchased a digital SLR camera. Here are my first football shots ever with this great, new camera. (Keep in mind that it was very DARK at this game.)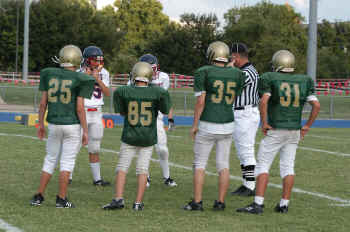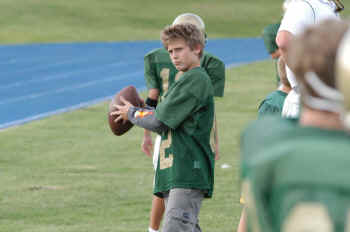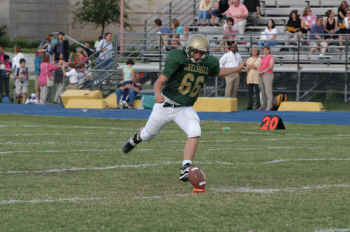 Ouch!!!!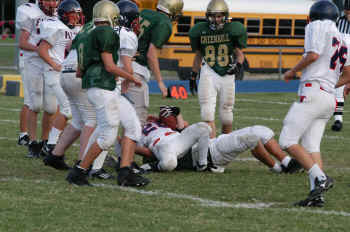 Reggie demonstrates that he can play through pain, having had his lower right leg amputated on the previous play.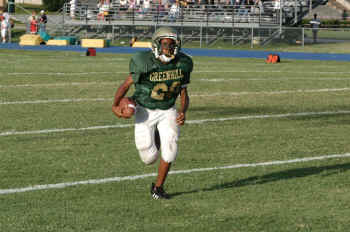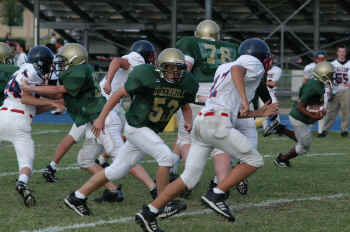 Page 1 Page 2 Page 3 Page 4
or, back to Doug's Greenhill Football Photos