Greenhill v Holland Hall Friday October 25, 2002 Page 1
(Double-click on the individual thumbnails to see the full-size photos)
(These photos are best viewed with the monitor set to 1,280x1024)*
Those of us at this game were treated to a very exciting contest. Greenhill made some big plays tonight. I recall a great recovery from a bad snap on a punt, a long run for a touchdown, a great defensive stand at the end of the first half that resulted in a Holland Hall missed field goal. Then, in the fourth quarter Holland Hall was clearly on the move scoring a touchdown the old fashioned way of just grinding it out on the ground. Things were looking grim for the Hornets after Holland Hall got the score to 10-7 and then was on the move to score again. But, the Hornets then had a HUGE interception. The offense then made a couple great plays including a long pass and a long run to chew up the clock. The ball was down to the Holland Hall 4 yard line when Greenhill took a knee to end the game. It was thrilling. Many thanks to the players for some great entertainment tonight. Oh yeah, it was homecoming, too.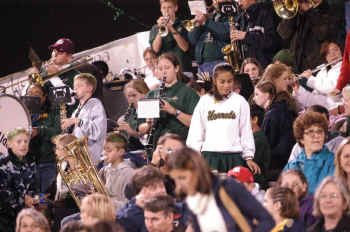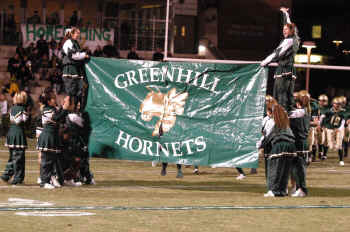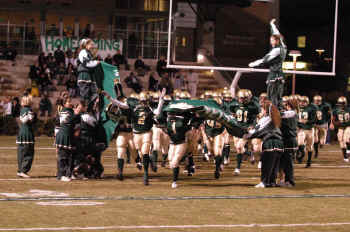 I like this photo.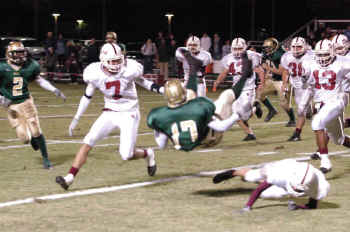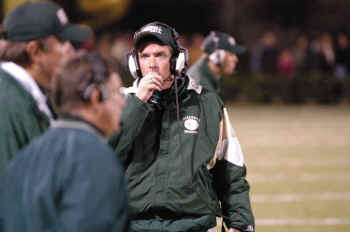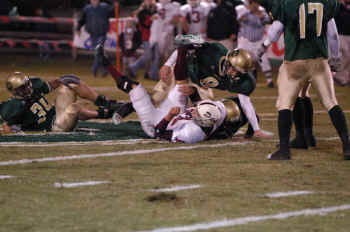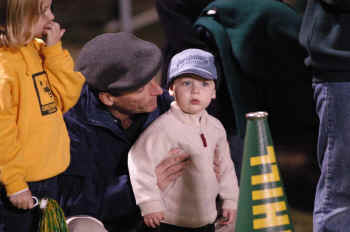 Page 1 Page 2 Page 3 Page 4 Page 5 Page 6 Page 7
or, back to Doug's Greenhill Football Photos
*Also, if using Microsoft Internet Explorer. Go to "tools: internet options: Advanced: Multimedia" -
Check the box "enable automatic image resizing."