D'Feeters 91 vs. Inter-White (May 25, 2002) Page 1
(Click on the individual photos to see the full-size versions) (My monitor is set to 1,280 x 1,084)
I started taking photos in the second half of this game. The Inter keeper was under siege. She had a great game. (No goal allowed here.)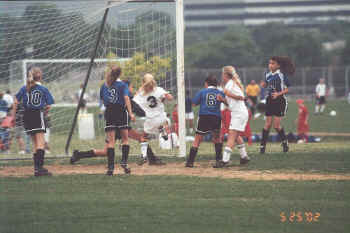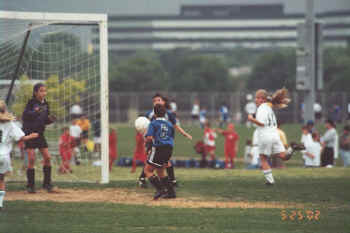 Kinda looks like a Schwarzneger imitation.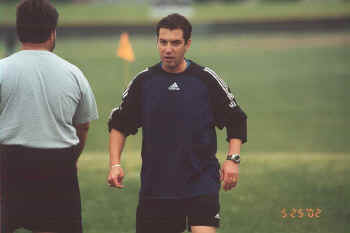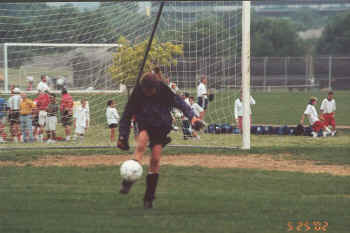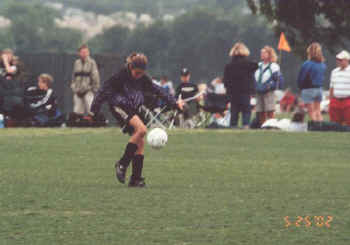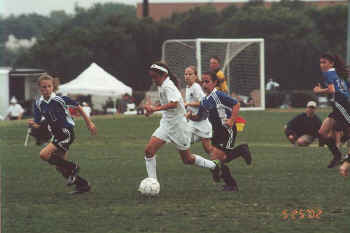 I had spent the night before at the 2002 St. Marks graduation. I was using professional portrait film and forgot to swap the film out of my camera bag. Note how these shots do not show as much contrast and appear to be somewhat underexposed.
Hit these links to see the rest of my shots from this game.
Page 1 Page 2
Back to the D'Feeters Photo Page