91 Inter-White v Blackwatch Sunday August 04, 2002 Page 1
(Double-click on the individual thumbnails to see the full-size photos)
(These photos are best viewed with the monitor set to 1,280x1024)
Well, the Great One always draws a crowd. Beth, Lesia and I certainly could not resist as his game was right after Lesia's.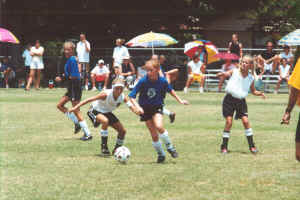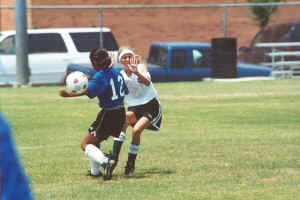 Hmmm. Since I saw him last he has dyed his hair and is wearing an earring. (Mid-life crisis?)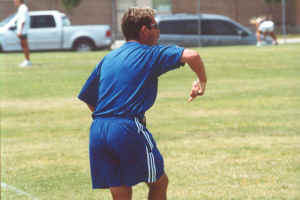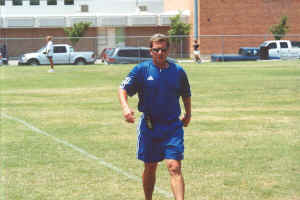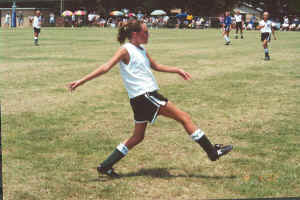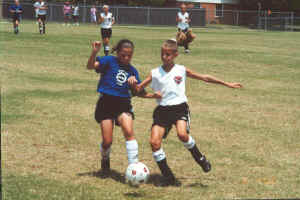 Interesting angle.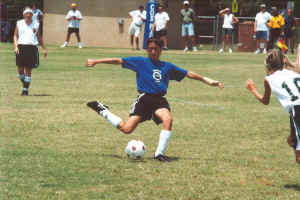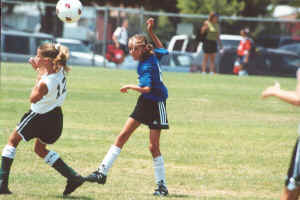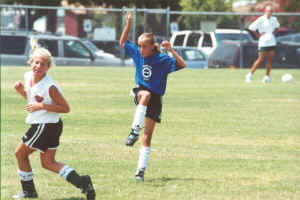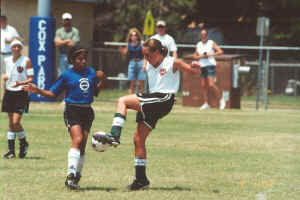 Hit the links below to see the rest of the photos from this game.
Page 1 Page 2
Back to the Inter Photo Page