91 Texans-West v Sting Sunday July 21, 2002 Page 1
(Double-click on the individual thumbnails to see the full-size photos)
(These photos are best viewed with the monitor set to 1,280x1024)
You can't see it in the photo, but several T.West moms are fanning the coach with fig leaves as he rests. (And Beth thinks carrying the tent is a tough job.)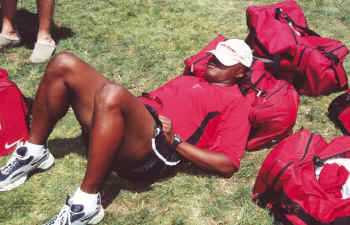 This is one of Lesia's teammates from last year, Ryanne Lewis.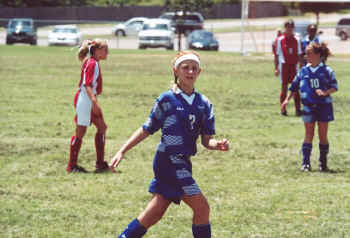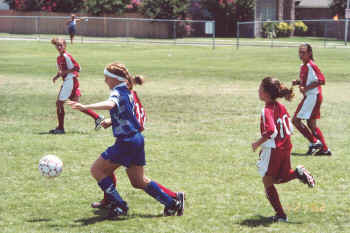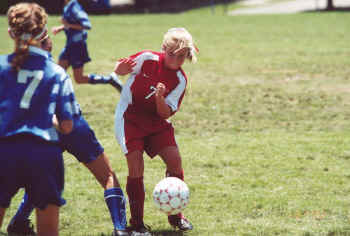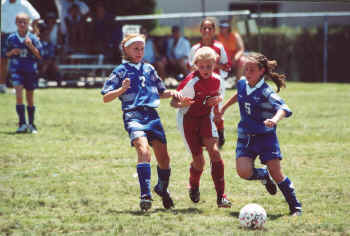 Hit the links below to see the rest of the photos from this game.
Page 1 Page 2
Back to the Texans-West Photo Page