Greenhill v Trinity Christian Academy Friday August 29, 2003 Page 1
(Double-click on the individual thumbnails to see the full-size photos)
(These photos are best viewed with the monitor set to 1,280x1024)*
Oh, it does not get much better than this. Warm August night to start the football season. The next 12 or so weeks are my favorite part of the year. Greenhill won this game 14-7.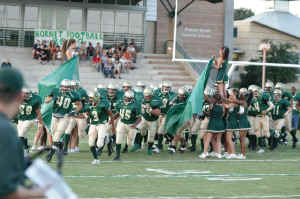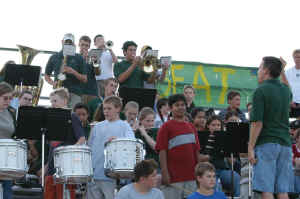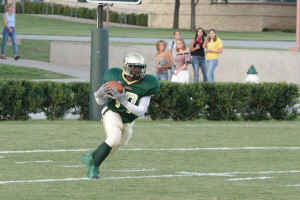 This is the famous Greenhill "tackle 'em by the jock" move. (That could hurt.) A similar move is used by the Board of Directors every year around July 1.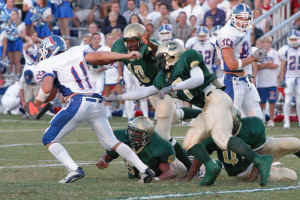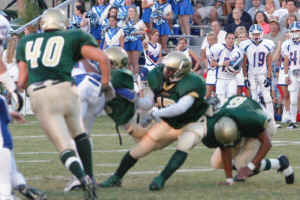 Nice shot of Diane's kid.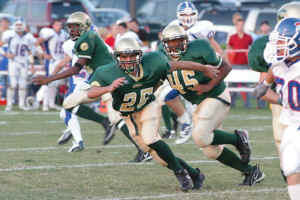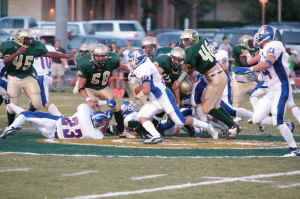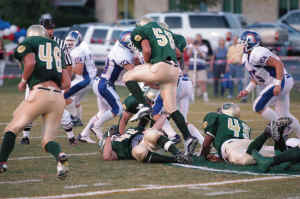 I took 568 photos-images at this game. I will burn them on to a CD for anyone who would like one. A trade is involved as I would like a box of CD-R's in return. You are welcome to make as many copies of the CD's as you wish and use the photos anyway you wish. Cost to Diane Rahardja is $5,000. Also keep in mind that these photos have been reduced and highly compressed to fit on my website.
Page 1 Page 2 Page 3 Page 4 Page 5
or, back to Doug's Greenhill Football Photos
*Also, if using Microsoft Internet Explorer. Go to "tools: internet options: Advanced: Multimedia" -
Check the box "enable automatic image resizing."