Greenhill v E.S.D Saturday September 13, 2003 Page 1
(Double-click on the individual thumbnails to see the full-size photos)
(These photos are best viewed with the monitor set to 1,280x1024)*
Gosh. 80 degrees at game time. It does not get much nicer ............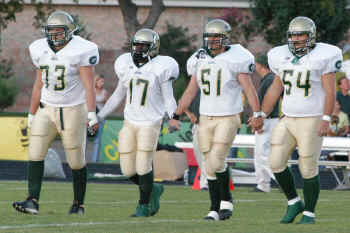 Hmmm. Do you see what I see?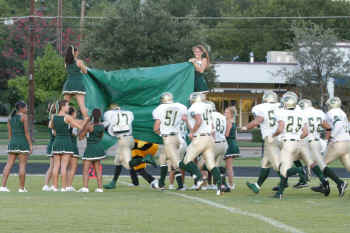 I thought this was totally kewel. Well done!!!!!!!!!!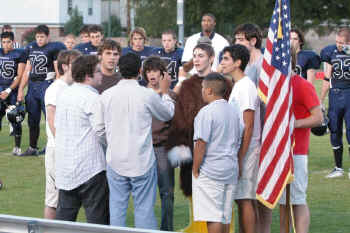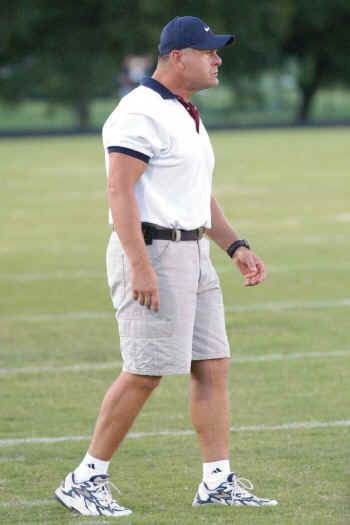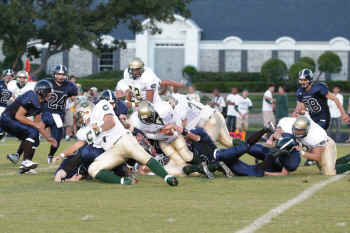 Here is Brandon's long run that set up the first touchdown. He took a very hard spill and later would be taken off the field strapped to a stretcher. Best wishes, Brandon.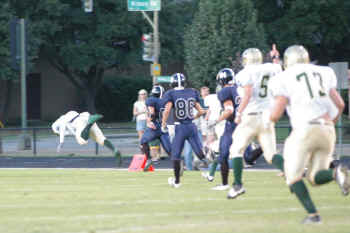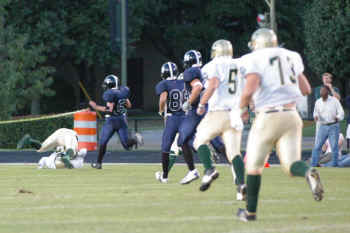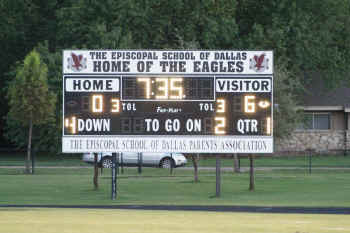 This is Vance Tiller. Here is a link to his website. www.advance.photoreflect.com
And, here are his game photos http://www.photoreflect.com/scripts/prsm.dll?storefront?b=1&c=05NL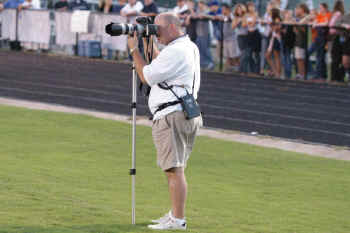 Here is the extra point attempt. Greenhill had a problem with blue shirts in the backfield all night.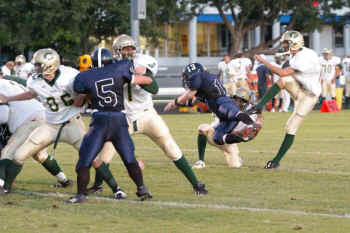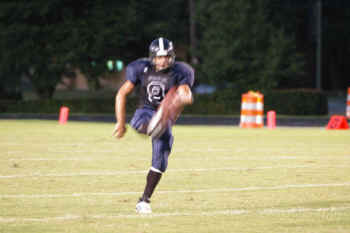 I think this is the last play Brandon was in the game.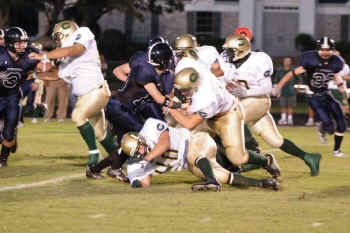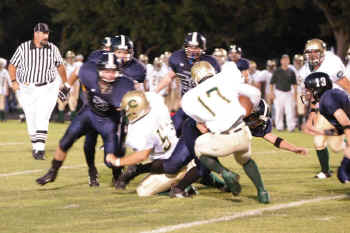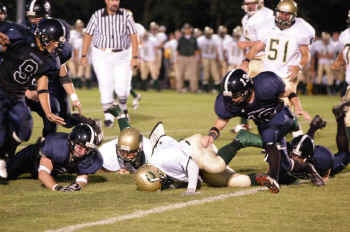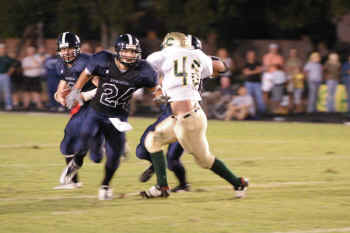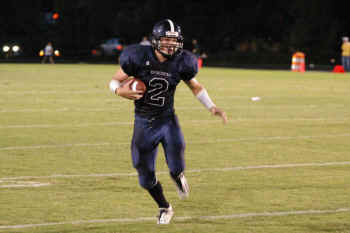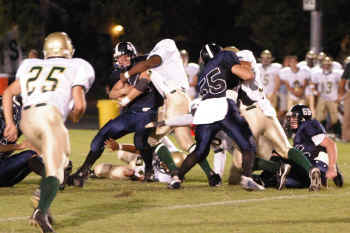 Page 1 Page 2 Page 3 Page 4 Page 5 Page 6
or, back to Doug's Greenhill Football Photos
*Also, if using Microsoft Internet Explorer. Go to "tools: internet options: Advanced: Multimedia" -
Check the box "enable automatic image resizing."