Shepton v Williams Thursday October 02, 2003 Page 1
(Double-click on the individual thumbnails to see the full-size photos)
(These photos are best viewed with the monitor set to 1,280x1024)*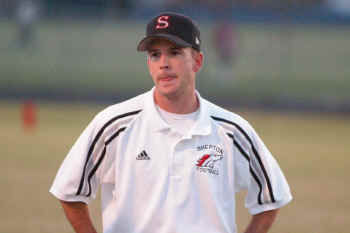 By the end of the game I thought #20 was the best instinctive runner I have ever seen. His moves and change of direction were incredible. (Here we go again.) Yes, he was fast, but a lot of backs are fast.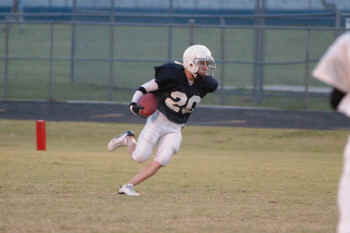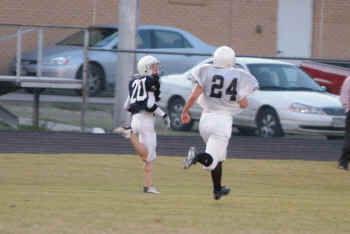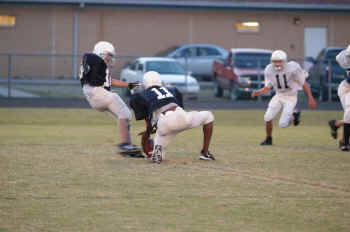 So, after a kick-off and 15 seconds we have a score.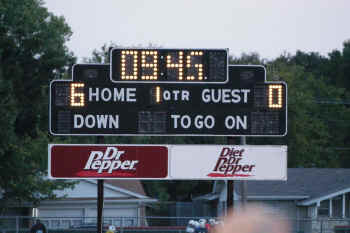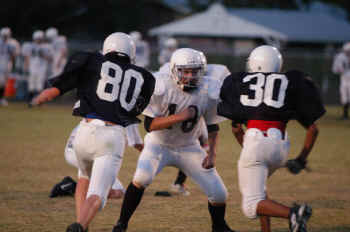 But Shepton comes right back to take the lead.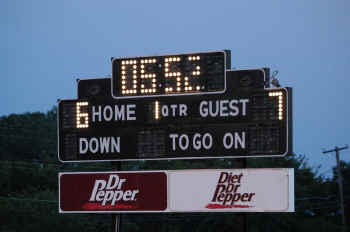 Wow. Now it was Shepton's turn to run back a kick-off.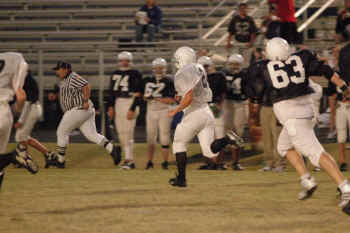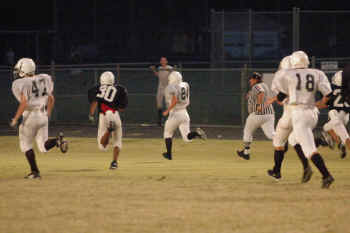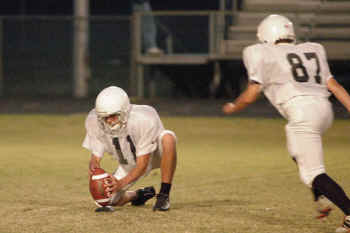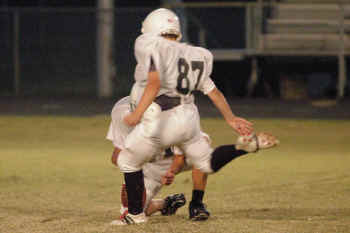 So, after 4 minutes and 15 seconds this game has seen 4 touchdowns. (Unfortunately, this would be Shepton's last touchdown.)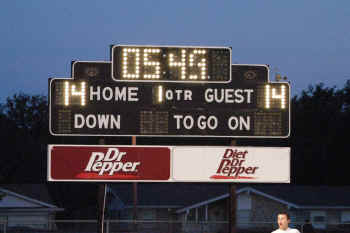 Page 1 Page 2 Page 3
or, back to Doug's Shepton Football Photos
*Also, if using Microsoft Internet Explorer. Go to "tools: internet options: Advanced: Multimedia" -
Check the box "enable automatic image resizing."