Greenhill 7th Grade v All Saints Wednesday September 10, 2003 Page 1
(Double-click on the individual thumbnails to see the full-size photos)
(These photos are best viewed with the monitor set to 1,280x1024)*
Well, I guess I learned 3 things about photography in this particular gym. 1. The light is pretty bad so I had to use a very high equivalent film speed. (These shots were taken with a digital camera.)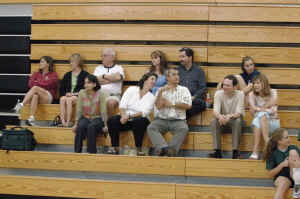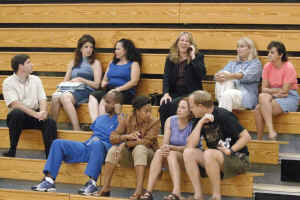 The second thing I learned was the photos look much better with the brown bleachers in the background rather than the grey divider.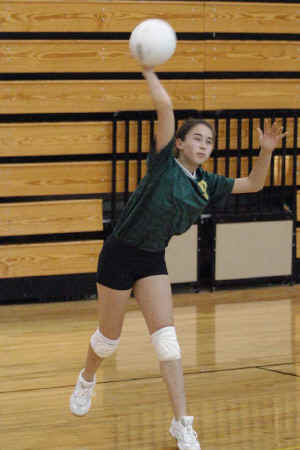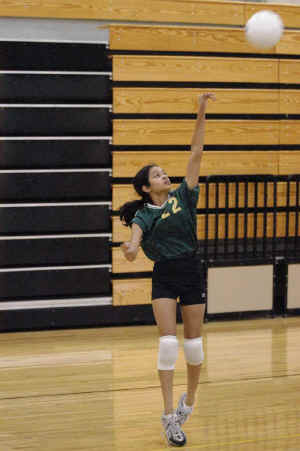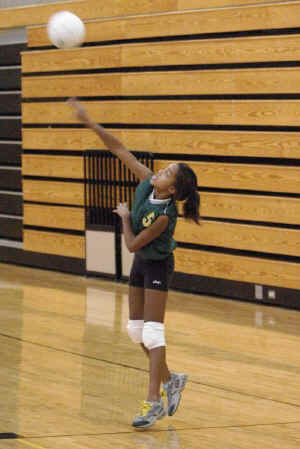 3. Most players were right handed. Therefore, I should have been on their left side when taking photos of players serving.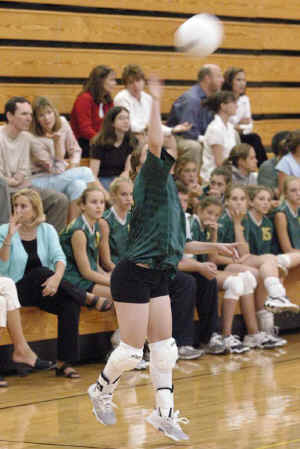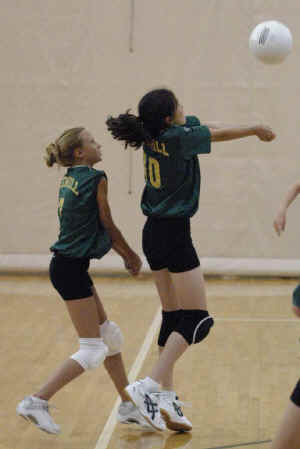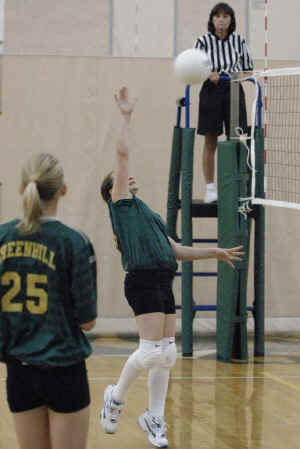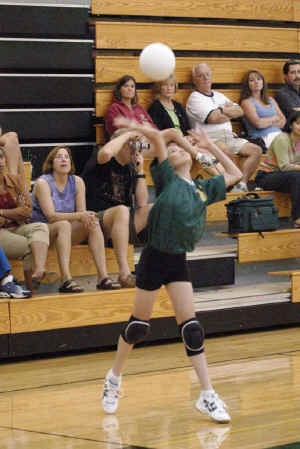 Hit the links below to see the rest of the photos from this game.
Page 1 Page 2
Back to the Greenhill Volleyball Page
*Also, if using Microsoft Internet Explorer. Go to "tools: internet options: Advanced: Multimedia" -
Check the box "enable automatic image resizing."