Lady Aces - Tournament @ Greenhill March 16, 2003 vs Storm.
(Double-click on the individual thumbnails to see the full-size photos)
(These photos are best viewed with the monitor set to 1,280x1024)*
One of the things I do best is complain. These shots are not nearly as nice as the day before as both teams were wearing less photo friendly uniforms. White is always very difficult to photograph. The Storm red uniforms photographed very, very well. The Lady Aces blue uniforms were ok, but the white is yuk.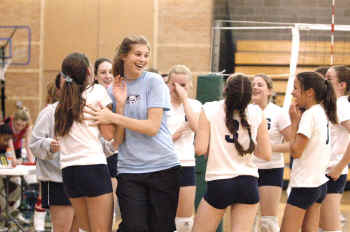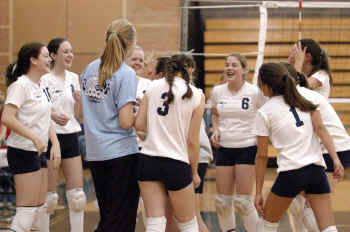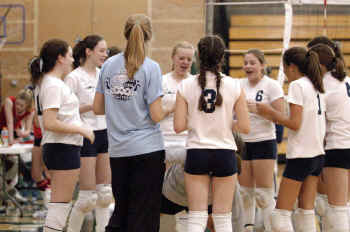 Isn't my dad handsome.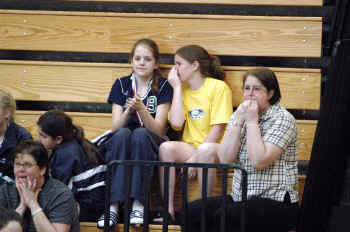 Check out that photographer.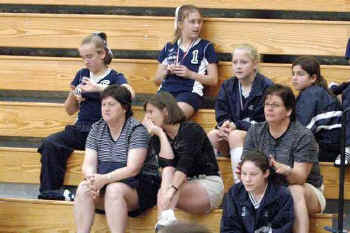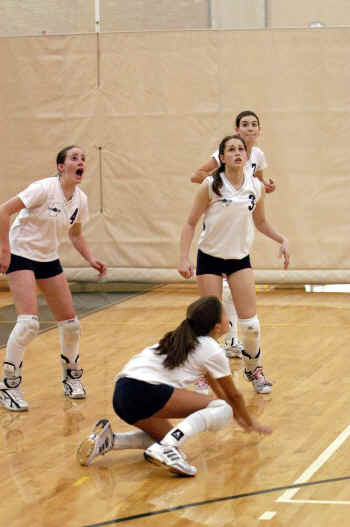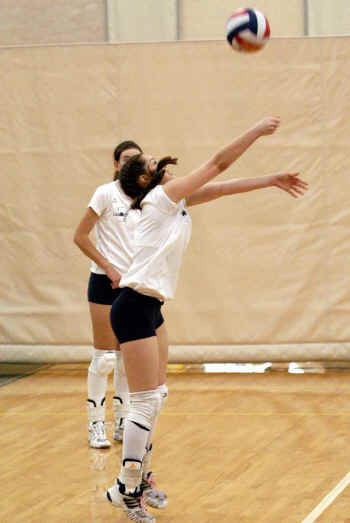 *Also, if using Microsoft Internet Explorer. Go to "tools: internet options: Advanced: Multimedia" -
Check the box "enable automatic image resizing."
Back to Lady Aces Volleyball , or
Back to www.douglasfejer.com