91 Texans-West v Sting Saturday April 19, 2003 First Half
(Double-click on the individual thumbnails to see the full-size photos)
(These photos are best viewed with the monitor set to 1,280x1024)*
Well, this had been a pretty disappointing weekend losing to both Longhorns and Tulsa Soccer Club 1-0. Beating Sting 2-0 made life better. Her is the first goal from a PK.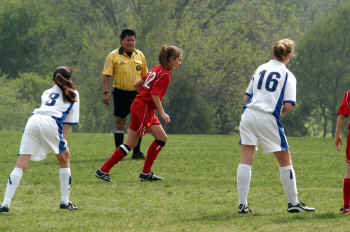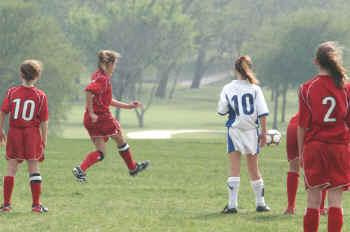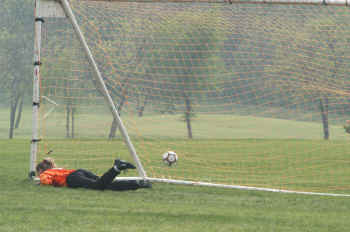 #7 is Lesia's former Andromeda teammate Ryanne.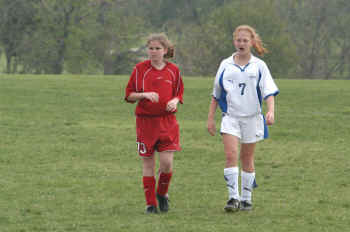 Here Ryanne fakes a leg injury.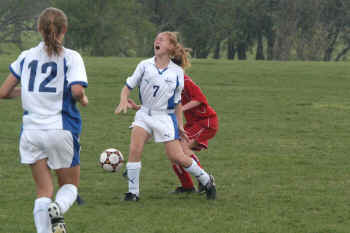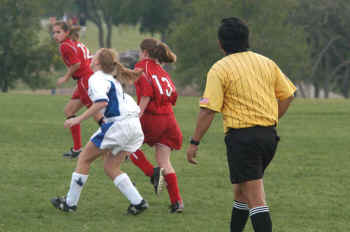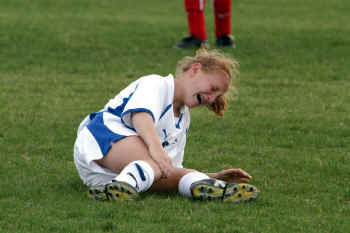 Ok, so maybe she was not faking it.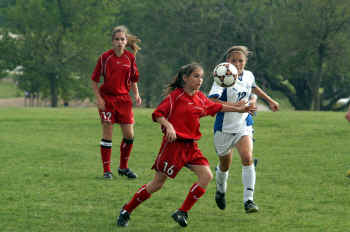 #3 is Lesia's classmate Andrea.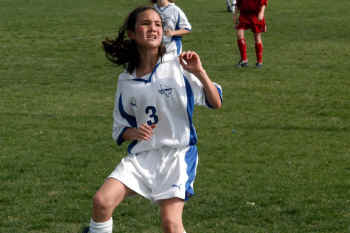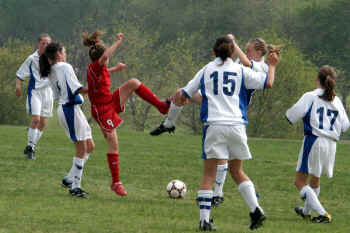 Grrrrr. (Logan is another classmate of Lesia's.)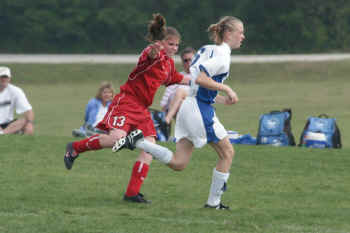 Here is the second W.West goal. Lesia placed the free kick nicely.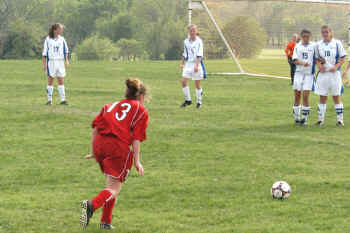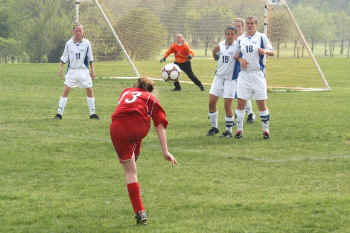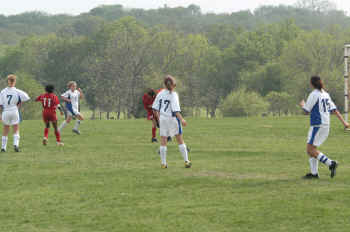 This is known as the "I just scored a goal against Sting" smile.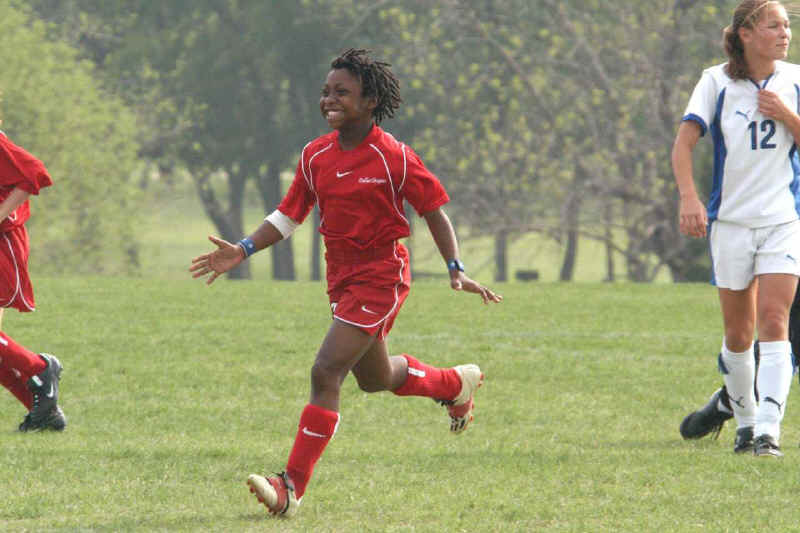 Hit the links below to see the rest of the photos from this game.
Page 1 Page 2
Back to the Texans-West Photo Page
*Also, if using Microsoft Internet Explorer. Go to "tools: internet options: Advanced: Multimedia" -
Check the box "enable automatic image resizing."