"Play-On" Dress Rehearsal - Wednesday, Sept. 29, 2004 Page 1
(Double-click on the individual thumbnails to see the full-size photos)
(These photos are best viewed with the monitor set to 1,280x1024)*
Doug went back to rehearsal for a second time on Wednesday. The play opens tomorrow.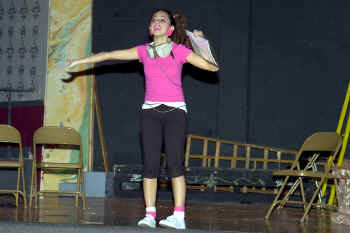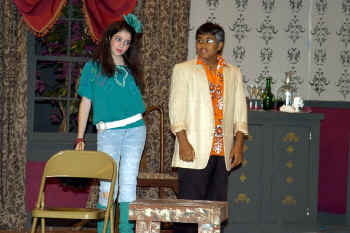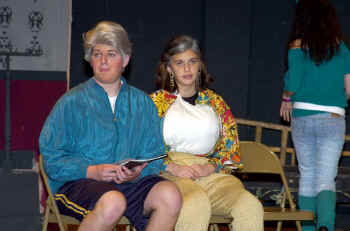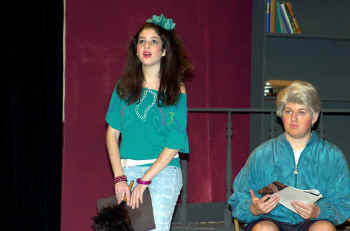 I ran these shots through Photoshop for some quick color correction before posting them on my website. There is something about the yellow tint on the wall on the left and the yellow in the actor's plaid skirt that are throwing off my computer. So, I had to go back and manually correct the color in the second shot.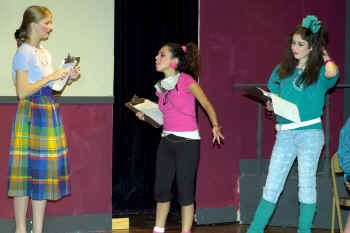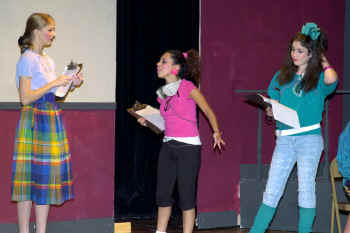 This is getting annoying. May have to stop using "auto-levels" and just use "auto-color" and "auto-contrast" instead. This is a definite bug in the software.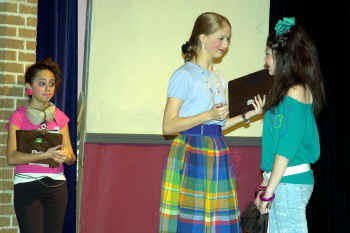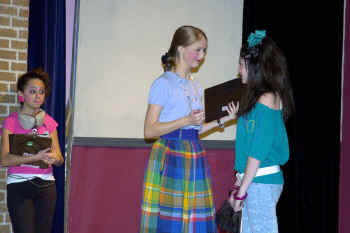 No doubt about it. The star of the show.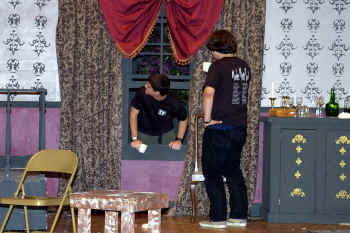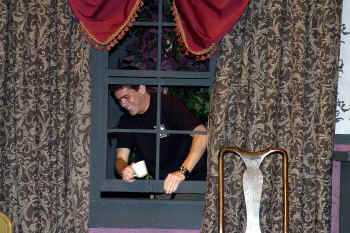 Hit the links below to see the rest of the photos from his game.
Page 1 Page 2 Page 3 Page 4 Page 5 Page 6 Page 7
Back to www.douglasfejer.com
*Also, if using Microsoft Internet Explorer. Go to "tools: internet options: Advanced: Multimedia" -
Check the box "enable automatic image resizing."