91 Longhorns v Tejanos Friday July 23, 2004 Page 1
(Double-click on the individual thumbnails to see the full-size photos)
(These photos are best viewed with the monitor set to 1,280x1024)*
Surprising 2-0 win for the Longhorns as they jumped ahead with two goals just 4 minutes into the game. Played this team again the next night in the quarterfinals and lost 1-0. However, the way soccer goes sometimes, the game played Saturday night against Tejanos was the best game the girls had in the tournament.
And one of the neat things about playing in select soccer for four years is you frequently run into old teammates.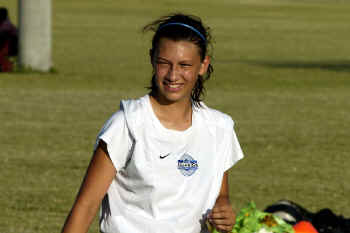 This free kick resulted in the first goal as the keeper made a nice save but Erin was there for the rebound.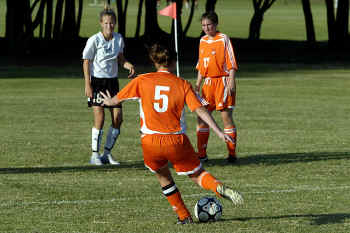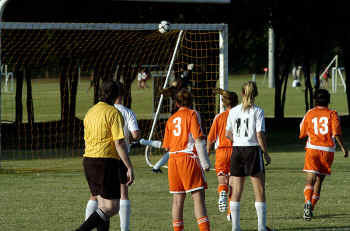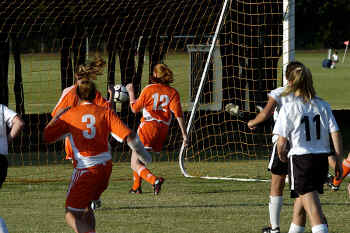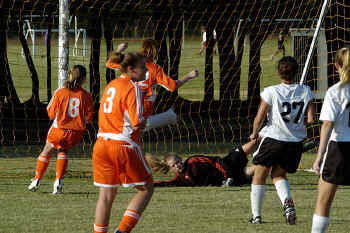 And then Whitney soon drilled one in for the second score.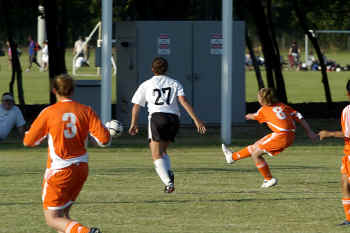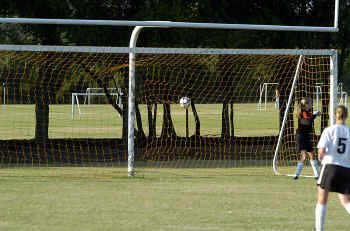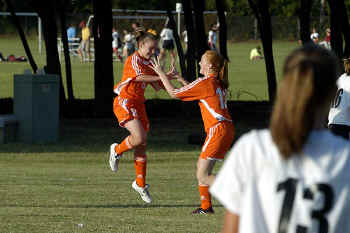 Lesia was called for a foul on this play.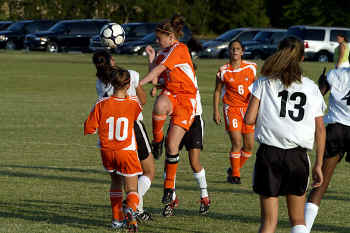 Looks like Monica is giving her old teammate Whitney a header.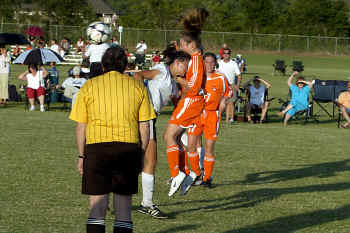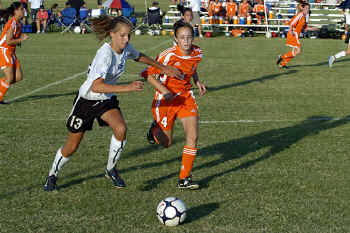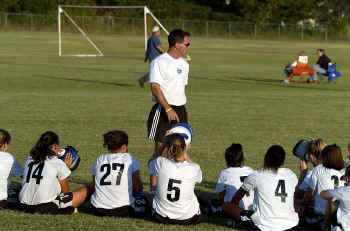 Hit the links below to see the rest of the photos from this game.
Page 1 Page 2
Back to the Longhorns Photo Page
*Also, if using Microsoft Internet Explorer. Go to "tools: internet options: Advanced: Multimedia" -
Check the box "enable automatic image resizing."